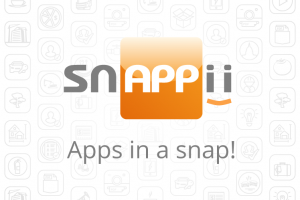 Today having a smartphone or a tablet enables us to find better solutions to simplify our life and fulfill daily tasks. Apple and Google app stores offer us a great number of mobile business apps. There are lots of mobile business apps out there on every business and every little activity
The business world is embracing smartphones and tablets like never before. With the BYOD craze sweeping the globe and PCs failing to serve all of today's business needs, corporate IT managers are more willing than ever to check out useful business applications in Apple and Google's App Stores. Based on near-universal adoption or evaluation of iOS products by Fortune 500 companies, it appears that the enterprise is more than ready for iPhones and iPads as platforms to run business mobile business apps. But before the corporate world decides to go all-in on iPads and iPhones, it might be a good time to take a look at what's inside Apple's App Store to see what sort of mobile business apps are available to fill today's needs. The available mobile business apps include everything from Microsoft's Office Web Apps to document readers and remote desktop access tools. Just an hour or so of browsing in the App Store will demonstrate why Apple mobile devices have become fixtures in corporate offices.
There are hundreds of thousands of mobile business apps available in the Apple App Store. With so many options available, business professionals will find that there is an app for just about any business or productivity function imaginable. See the graphics below to find that business mobile business apps occupy the 3d position after Games and Education.
We at Snappii are not surprised that Business mobile business apps are consolidating its position in the Apple App store. In today's business world, it's essential to stay in touch and have access to business documents and functionality anytime, anywhere. Mobile devices have opened a new world of accessibility and flexibility for day-to-day business users.