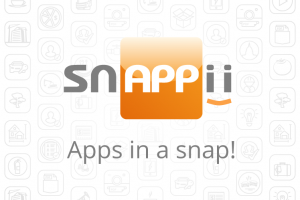 The app market has been swamped by a new generation of app makers who have no experience in coding. All of them have already proved that the lack of coding skills doesn't interfere with the chances of offering their apps in app stores. In fact, new app building tools can turn anyone into an app builder. The leading analytics firm Gartner believes that the future of app development belongs to such builders and calls them "citizen developers".  Here are some successful stories from non-programmers.
In 2011, Jared Rivera launched Chefs Feed app to bring the nation's top chefs together. Rivers thought of an ingenious tool that would enable chefs to rave about their favorite places to eat after work, so foodies can view highlighted restaurants on a map and see which dishes won plaudits from the industry's ultimate connoisseurs. "It was really the ability to connect the dots between the chef having that moment of, 'Oh, that's an awesome dish and I want to talk about it', and figure out how they would get in as a chef user of our app", he says. The app is very popular as more than 700 chefs, including some very famous ones, use the app today.
Last year, Lily Cole, an English model and actress, released a social network for altruists, where users can both request random acts of kindness or respond with a helping hand. "The first one cost far too little, under £10,000, and ended up being a disaster," says Cole. The second build, which she ordered from an outsourced team of coders, also fell short of her expectations. The third build was much better, however, thanks to a co-founder who helped Cole hone in on a few fundamental features of a giving network. "Technology needs to be iterative, and relying on outsourced support to create something to hand over to you will be problematic if you don't know how to handle, develop and iterate what you are given.You can turn a tent into a castle, but if you try and design a castle from the beginning it will be very hard to change it later when you discover you need to," says Lily about the development process. Launched in 2014, Impossible app got 50,000 downloads in the first month.
Today anyone can repeat Jared's and Lily's success. If you have a unique idea, you can easily put it into the mobile application using the Snappii codeless rapid mobile app development platform. Its drag and drop system offers app building without any programming skills. Snappii gives its users more built-in features than any other codeless app platform. Use the native Snappii preview app to test your apps right away as you create them. Now nothing can stop you from becoming a successful developer.