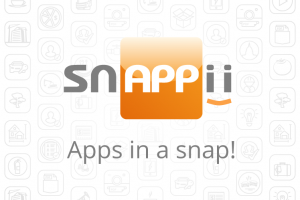 It`s not easy to create a good site that is perfectly designed and is found well in search engines. They can be connected with social media and interact with customers. But how to create a good mobile app for business?
The app must be unique and well designed. It should be better and differ from other mobile business apps.
People don`t like to wait. All the customers want to get all the information needed with the help of one button click. All the information must be available on their devices anytime anywhere. The app will be useful for the customer if it has professional design and clear interface. So the app can be the main tool that your customers use all the time.
The main goal is to find the right application for your business. It should be a part of your marketing strategy, which is directed against your goals and the goals of your customers.
The marketing aspect is very important. You should convince your customers that using this app will make their lives better. Even though you know it serves a valuable purpose for consumers, that fact doesn't mean they will immediately be drawn to it. The marketing aspect must be considered long before the app is created. Your app must be effective and relevant for your target audience.
People should notice your app. Invite people to try it or discuss in social networks or respond with their feedback. Be ready to change something and answer plenty of questions. It`s a good way to increase the app and to make people notice it. Remember that practically each success begins with criticism.
Explain people how it works and why they need it. There are a lot of ways to do this: manual, FAQs, blog articles or Youtube videos.
Creation of a good app is one half of the success; the other half is correct marketing. As the whole it gives a good opportunity to improve the business process, save time and money, eliminate paperwork and control all the business phases.
One of the leaders in app creating is Snappii (www.snappii.com). Here you can find a lot of mobile business apps for your business or even create your own without any special programming knowledge or technical education.