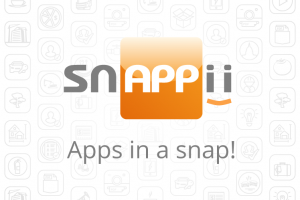 Nowadays there are a lot of things to be aware of – global warming, natural disasters, diseases, war refugees. Charity is becoming a growing part of our life these days. Everyone wants to support, everyone is eager to share. But what if you are not a big company like Greenpeace, but you have a good, local cause to promote, for example, helping your family friend with his charity project for homeless artists? Why not to make an app for that?
But is it possible to raise awareness of any cause via mobile, you may ask? The answer is yes, but what about the time of development? Normally, it will take you weeks to develop your app with regular Mobile Developers. Plus add quite a sum, and you have your app. But what if we have a limited time schedule and pretty low on money?
For example, we have a charity marathon to run – we want to raise some, not to spare. It is natural that we'd like to minimize all the expenses and here we face the problem of all time – how to make a functional app fast for less? There is a decision – and it is a pretty easy one – we`ll make one ourselves.
But how could we make one if we don`t know how to code and the word "app" itself is a miracle for us? Have no fear – Snappii is here! With our mobile platform it is easy to make any app in days! You can make it yourself or ask us to make one for you – and you don`t have to spare a fortune on that.
We offer a wide variety of features to suit the needs of your charity campaign. So, you want a PayPal feature to gather money – we can implement it alright! Do you want a forum to discuss your cause with people – we`ll do it in no time. Have some useful information and photos to share with your supporters – it will be in your app as before you finish reading this. What about Push Notifications and Social network integration? Yes, indeed, we have them too. And if you want to stay in touch with all the world – share your contacts within your app.
So, don`t waste your time. Have a cause to support? Snappii will support you then with a well-made charity app.