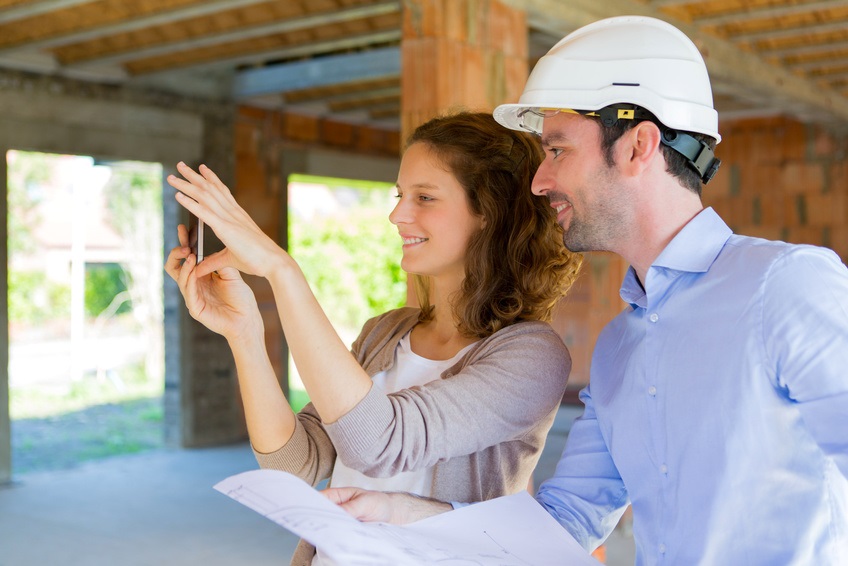 Construction is an industry that is constantly evolving as technology grows. Every year there seems to be some new gadget that is changing the face of the industry, making jobs take half the time with workers losing half the sleep. Every year, those same gadgets become more and more affordable. With the impressive list of benefits that adopting a digital solution can bring to your company, such as improving communication between you and your employees or collecting accurate data, it is easy to see why huge expo's like CONEXPO exist. Construction is easily one of the top industries in the entire world, which is why innovation follows.
With that said, bring a digital solution to a mechanical playground can often be problematic. There is usually a enormous cost associated with it, and that is before you factor in all of the hour it is going to take to train your employees. When it is all said and done, will the app you spent so much time creating be of any use to your workers?
Snappii, a leading mobile app producer, is a company that started with a simple vision of being able to provide a business app for absolutely any company that needs it. To accomplish this, we created the Snappii platform, which allows us to manufacture apps both quickly and efficiently, with app requests that take as little as a day to complete sometimes.
To use mobile apps, there are different instruments. Mobile apps can be accessed from either a smartphone, or a computer. In most cases, even tablets can access can app that has been created using Snappii's platform. I'll briefly go over the benefits of each instrument, and when you should use them.
Choosing Your Instrument
Laptops
If you are handling a large amount of data, I would recommend going for a laptop. Not only will it make it easier to input data, but making changes later on will be easier to spot. Entering data into a laptop will allow you to automatically open the outputted Excel file that is generated when completing a form on the app. If you need to work with any complex calculations, and have the convenience of being next to a computer, a big screen will help.
Mobile Phones
But sometimes, being next to a computer is not the most feasible option. For many of our users, the magic happens outside on the field. This is where mobile phones come in handy.
Mobile devices are great because most employees will probably own some form of it. Since the Snappii platform outputs apps to both Android and Apple, all of your employees should be covered (unless there's that one BlackBerry user in the group). Phones also have longer battery lives then the other options, so for people that are going to be on the field all day, this might be the best way to go.
Tablets
I would only recommend tablets if you are really starved for space. They offer a good median between the big screen of the laptop, and the portability of the mobile device. Tablets, however, are the most expensive out of the bunch. Chances are, your employees will not want to bring theirs from home, so you may have to provide a company one. If it is going to be outside, you also need to purchase insurance for it, which could run the bill up quite a lot.
Regardless, this is the best option if you want something simple, big and easy to use.
When choosing your device, it is important to recognize how you will be connecting to the internet, or if connecting to the internet is always required.
Offline Capabilities
All of our apps function similarly when it comes to online connectivity. If the app tries to send information and it is not connected to the internet, it will queue the information and send it as soon as it regains access. This ensures that every bit of data that is submitted reamins up to date across all devices, even if you forget to go back and resubmit it later.
Cellular devices add an extra layer of functionality to offline capabilities as well. For example, mobile phones offer the flexibility of using cellular capabilities to connect to the internet. If you are using a tablet that only works off Wi-Fi, or a laptop without an air-card to connect to the internet, then you will not be able to send reports until your device captures a Wi-Fi again. For some companies, this can be problematic, but others may not have an issue. It is up to you to determine what exactly you will be needing on the field.
Snappii's platform is available to all users that would like to try building an app from scratch. We also offer an extensive catalog of hundreds of apps that users can use as templates to create the app they are looking for. If you have any questions about the platform, or would like our developers to develop an app for you, feel free to email us at support@snappii.com