With the amount of technology coming into existence on a daily basis, it seems ludicrous that much of the labor force still uses paper and pen to complete tasks. There are inspectors who travel miles every day to give a form to their boss. There are construction workers who, after working all day on the field, have to sit in the son and write logs that take hours to complete. There are mom and pop shops, scattered all over the U.S, that still use pen and paper to record the sales out of their vintage cash register. All of these people have one thing in common – an app can save them hours a day.
Snappii is an app company that started around 2011. Over a series of a few years and thousands of customers, we've developed what we like to call the "Snappii Platform". Essentially, the platform allows a user to go in and piece together an app using elements known as widgets. This allows even the laymen to produce apps that complete similar functions to the extremely versatile apps of the app store. In addition to that, we have also developed a way for a user to upload a PDF document, and then customize it to work with their mobile device.
The process is fairly simple, but I thought I would take a moment to go over it from start to finish.
Scan your doc to a PDF
There is a good chance that you only have your PDF available via the paper form that you have been using for years. Often times, we can use this exact paper form in a mobile app. In that case, the first step is to scan the document that you have to PDF. Try to make the document as white as possible so that when it shows up on your phone you will be able to see it clearly. When the process is done, this will be the same document that you are able to print. If you do not have a scanner, you can go to any local Staples or FedEx to get the job done for less than a dollar.
Once you have your doc scanned and readily available on your PC as a PDF, it's time for the next step.
Access the Snappii Form editor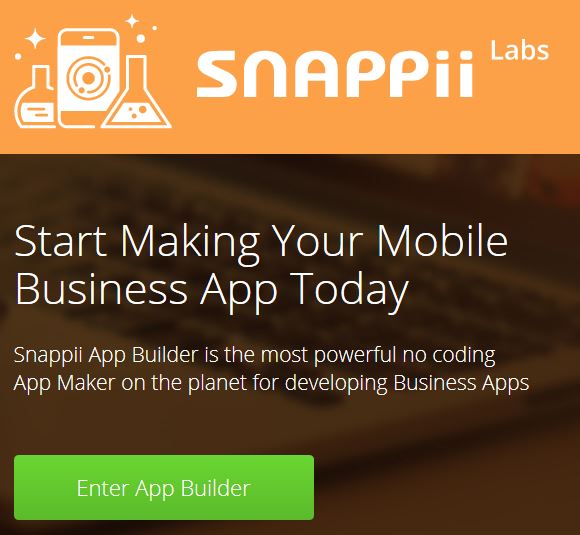 You can access the Snappii form editor via our Snappii Labs. If you do not have access to the editor yet, feel free to send us an email at support@snappii.com so that we may unlock it for you.
Note – Some features on the editor may not work as intended. Rest assured we are working to fix these bugs.
Upload your PDF
Our Field Reports editor was specifically designed to convert PDF's into mobile forms that you can use on your device. The platform will automatically generate fields for you if the PDF has fields. If not, you can also manually add the fields onto the PDF document, although it may take a bit longer.

To load a PDF, simply click on the Field Reports button. If you've managed to make it into the Field Reports editor without uploading anything, click on this button at the top of the screen to upload your PDF and begin working on it.
Map fields accordingly
As I mentioned before, if you do not have any fields mapped to your PDF before you load it into the editor, then the fields must be mapped manually.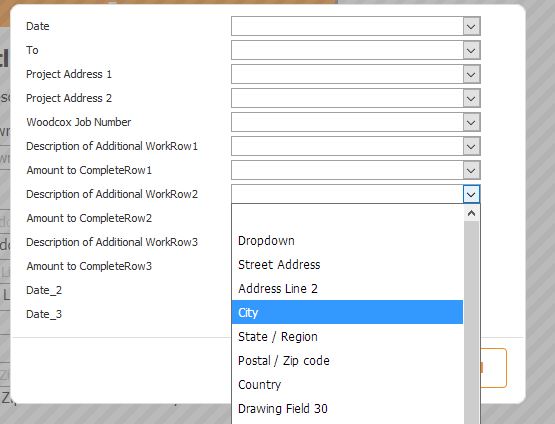 To do this, list the fields that you will be working with in the vertical form. For example, if there is a date field on the PDF, make a date field on the form. Continue this process until you have a field for every single element on the actual PDF.
Once complete, all we have to do is tell the app that we want X information to go into Y field. Click the Field Mapping dialog and you'll see that you have a bunch of options with drop downs next to them. The idea is to line up the field that you create, with the space that it occupies on the form. This process can be tedious, but once it's done you'll have the most efficient way to capture data on the field.
Save and Preview
Note – Currently, Snappii cannot deploy apps to the Apple iTunes store. We are only working with Android until further notice.

To run the app on your phone, download the Snappii Preview app from the Play Store. It should be the first one that comes up when you type in "Snappii".
Next, sign into the app using the same credentials you used on the Snappii website. This is how the system will know where to find your app. Make sure you save your app before you try to pull it up on your phone, as saves are not made automatically.
And there you have it! You made yourself an app without any coding knowledge – and for less than the price of a cup of coffee.
Alternative method – Hire us!
There's one other way to build an app for your business that does not involve any leg-work at all. Hiring us to build your app ensures that you will get the highest quality app that our platform can provide, and will allow you to do other procedures such as ODBC connectors, MYSql and Java plug-ins. If you would like to find out how much it would cost to build out your app, check out our pricing page here.