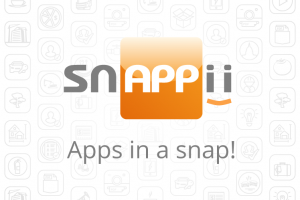 According to Wikipedia, building maintenance relates to the upkeep of a home, apartment, rental property or any other building. Usually, an inspector has to fill out a form containing many functional areas of the building: keys and locks, electronic access control, fire and security alarm systems, environment control systems, elevator maintenance, lighting, heating, air conditioning, cleaning and more. Each functional area has its own form to fill out, deliver and store. Just imagine the amount of paperwork the inspector has to deal with. But can you rely on paper? Paper forms can get damaged, lost, stolen, thrown away and more. Besides, data has to be retyped into your desktop to make reports. If you have taken any photos, you have to print them out and add to the report. This is very time-consuming. Modern mobile technologies allow building maintenance inspectors to easily and quickly generate inspection reports on the go without filling out tons of paper forms and dragging camera.
Building Maintenance mobile app from Snappii
Building Maintenance app is designed to help you organize and manage maintenance inspections of buildings. This app will allow you to conduct quick inspections and collect required details in minutes.
Add multiple details to your database including personal information, timestamp, geo location, take and upload pictures, record audio and video. Evaluate conditions of functional areas and create building service orders with your smartphone or tablet.
Additionally Building Maintenance app will allow you to:
– save captured details on their devices
– sync data across multiple devices
– edit collected information
– upload your own PDF forms, edit them and share
– generate custom PDF & Excel reports
– share PDF & Excel reports via email, print them out and upload to cloud drives
– work in online and offline modes
– share saved information with others
The app can be 100% customized to meet your personal business needs. Gone are the days when you had to inspect buildings with paper forms. New mobile technologies allow you to turn your building maintenance routine to an unforgettable experience. Download the Building Maintenance app for iOS here and for Android here. Check the Building Maintenance infographic below.