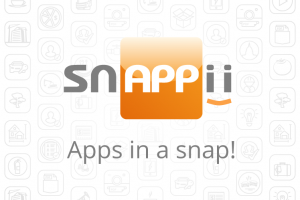 According to the Organization for Economic Cooperation and Development, SMEs (Small and Medium Enterprises) are responsible for up to 65% of all jobs. Not surprisingly, SMEs are the principle growth drivers of so many economies around the world. Appendix found that mobile technology has been widely adopted by SMEs. The number of business processes, in which mobile technologies, namely mobile business apps, provide great benefits, is quite large, but in this article we will look at the strategic planning process.
The right strategic planning leads to growth and greater success, but unfortunately SMEs' leaders often don't have enough time for it. However, today mobile business apps can be of great assistance and make strategic planning easier and less time consuming.
Mobile Apps Assist in Business Analysis
To ensure financial certainty, SME leaders always try to focus on the bigger picture, making sure that their strategic planning is based on real and accurate data. Fortunately, there are special mobile apps that will help create powerful financial analytics for their business, making right predictions and on-demand showing the whole cashflow picture.
Mind Mapping Apps Propel Creativity in Business
To make sure your business continues to grow and develop, you need creativity and constant new ideas. Mind mapping is a good way to link concepts, allowing ideas to grow, so mind mapping apps can become an indispensable tool for any entrepreneur. Susanna Simpson, managing director of PR company Limelight says, "It enables both creative and logical thinking to happen concurrently. When you're generating ideas and project plans, you need something practical and useable that you can share with people, rather than reams of lists and notes".
Mobile Apps Facilitate Customer Relationship
CRM, Customers Relationship Management, is an essential part of any business but can also provide useful data for successful strategic planning. Thus, for instance, special mobile apps create single centers for all information about customers and their reviews that help not just in customer relationship but also allow SMEs to use real data for strategic planning.
Time Management Apps Improve Business Efficiency
Time management is crucial to future success, and now entrepreneurs can take advantage of time management mobile apps designed to improve efficiency, and, therefore, productivity. As we know, time is money, and the more time is spent on really useful operations, the more income a company can have from them.