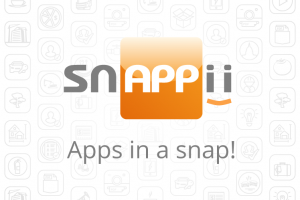 If you wake up every day with an idea for a mobile app, it is time to take next step. First of all, do some research. Search the Internet for similar apps and read reviews on them to identify potential pros and cons and the direction to take. Keep in mind, your app doesn't have to be the first of its kind in order to succeed or be revolutionary, just like the popular Spotify wasn't the first music streaming service.
Just Ask Potential Users
Customers' satisfaction is one of the major missions of your future app; therefore, to contact them directly is quite a reasonable and useful idea. You need to talk to potential users and ask questions to see what they want and what they would be willing to pay for. It is better to turn to the strangers as your family and friends can't be objective enough; various forums can also help you with it. In addition, you can find out a lot of important details from people already having some experience in the process of app creation.
Work out a Plan
Building a truly useful, sought after and successful app is not an easy task as it requires a certain business foundation. Over 50% of apps are used once and then never again, and your app doesn't have to be one of them. Think about the lean business plan that can contain your ideas, spending details, optimization steps, monetization strategy and other important considerations.
Next step before embarking on app development is finding the funding. Many believe that the app creation process is extremely expensive and complicated; however, thanks to modern online app development platforms, app building is now available to everyone. However, you'll need a few thousand dollars to build a quality mobile app.
Find out How Snappii Can Help You
Last step is to determine whether you will order an app from an app building team or build it yourself. Snappii, a rapid mobile app development company, offers both options. You can either order custom mobile app development, and our team will build an app in accordance to your ideas and needs. Or you can fully experience the process of app creation by using our codeless app development platform. Our cloud-based, drag and drop system, wide choice of features and highly qualified support make it possible to create your own app yourself even if you have no programming skills. Please visit our website for more information and feel free to contact us with any questions at sales@snappii.com.