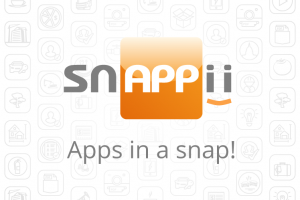 The hotel industry is moving at a rapid pace to increase its reach to new and existing customers through social media.  Mobile apps improve the quality of the customer service and make booking a hotel much easier.
"Mobile app is not a replica of the hotel website but it's an extension in terms of personalizing the experience for each user and it helps drive consumer engagement, which is a challenge to day," said Ashim Jolly, senior vice-president at a Delhi-based company that has designed apps for hotel chains such as Radisson and restaurant chains including Mamagoto and Buddha-Bar.
According to the data presented, travelers utilized mobile apps for a variety of reasons, but the most popular were maps of the area in which they were staying. But it is only the one of the features of the hotel's apps.
Here are some features that can be included in such apps:
Find hotel units near your current position using the GPS capability, view maps and use turn-by-turn navigation to arrive at the destination.
The list of events and points of attraction in the surroundings, thus giving guests options how to spend their time.
Information on services and rooms with prices, quality photos and videos.
Make and cancel reservations directly from the app.
Click-to-call, visitors being at 1 click away. Such simple but useful feature.
Check-in and checkout using the app. It makes the work of front desk personnel much easier.
Features that let customers request concierge services, order room services, schedule wake-up calls, request and confirm car rentals, make restaurant reservations, request luggage pickup.
Features of discounts. You can also use the mobile app as a loyalty card.
Access the photo camera. For example, the Ritz-Carlton hotel chain launched a mobile app recently, it included a new 'travel poster' feature for selfie lovers to allow them to curate their own images with special filters, titles and stamps to create retro posters of their memories and share them on social media.
Apps are also used to increase productivity and streamline operations, making it easier for hotel managers to keep track of housekeeping duties, improve communication and improve customer satisfaction.
Snappii offers many mobile apps for the Hospitality Industry as a convenient and easy-to-use mobile solution that will allow personnel to save time on data entry, improve customer service and satisfaction, make favorable impression on the visitors, save time and capture all the necessary data using a mobile device.