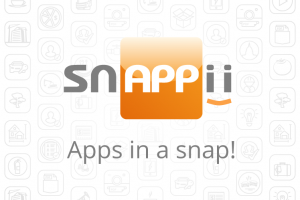 A Manhattan Research survey recently found that many physicians believe digital communication technologies, including mobile apps, can be used to improve patient outcomes.
In fact, mobile analytics company App Annie, which tracks app popularity in various marketplaces and stores, reported in an August "Spotlight on Connected Devices" that the top fitness and health apps were seeing more growth than other industries. "The top Health and Fitness apps in August 2014 all connect to health and activity trackers that consumers wear to improve their fitness, sleep and quality of life," App Annie said.
The growing trend of health-related mobile apps was popularized with the recent unveiling of the Apple Watch and its sensor that can measure a user's heart rate.
It is the "the mobile revolution" in relation to health care. More than one-third of physicians have recommended the use of mobile health apps mostly those related to diet and fitness. Most physicians recommend specific apps for their patients. But some doctors still unsure of which ones to prescribe.
Most mobile health apps focus on wellness and fitness. But also some physicians try to prescribe apps for chronic conditions. Doctors recommend apps that help patients exercise, diet, or quit smoking.
The U.S. Food and Drug Administration issued guidance to describe the types of mobile health apps and regulated it. And recently it has approved about 100 mobile health apps.
40% of physicians believe mobile health apps can improve patient care. Physicians realize that mobile technologies influence on everyday life. So the docs' acceptance of mobile health apps and related tracking devices is clearly growing along with this influence.
Snappii is the ultrafast mobile app development without coding. Snappii offers many mobile apps for the HealthCare Industry as a convenient and easy-to-use mobile solution that will save time and avoid unnecessary procedure, make it easy to share health information among many doctors, eliminate mistakes caused by human factor, enable rapid and accurate data collection.