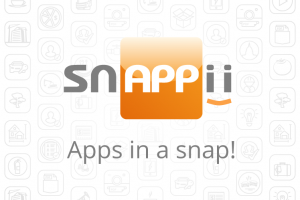 Mobile commerce is the biggest segment of the mobile market at this point. The phrase "mobile commerce" was originally coined in 1997 by Kevin Duffey at the launch of the Global Mobile Commerce Forum to mean "the delivery of electronic commerce capabilities directly into the consumer's hand, anywhere, via wireless technology". (Wikipedia)
As highlighted in the new Criteo report which analyzed data from over 3,000 online retail and travel businesses globally (to the tune of 1.4 billion transactions), mobile apps now drive over 50% of e-commerce transactions for retailers, outperforming every other channel, including the desktop computer and mobile browser.
Mobile Commerce on the Rise
VisionMobile, a research company on the apps economy and mobile business models, is sure that the biggest money in mobile's very big jackpot is e-commerce. Moreover, seven months ago, Goldman Sachs was pointing to 2018 as the year that mobile commerce would consume half of all e-commerce sales, while some analysts believe this will happen even earlier.
Mobile-Optimized Experience
To succeed in mobile commerce, first of all you need a right mobile optimization. Optimized mobile websites are good, but optimized apps are better as they also build user loyalty. See Criteo's statistics below.
The statistics above clearly illustrate that:
– Apps convert at a higher rate. This indicates the user experience of apps is better than that of the desktop and mobile browser. It also reflects the fact that apps are used by more loyal customers, thus leading to higher conversion rates.
– In retail, consumers using the app convert at a rate three times higher than those on the mobile browser.
– In the travel industry, the conversion rate for apps is almost two times higher than that of the mobile browser.
Mobile commerce is increasing at a skyrocketing rate, and this tendency will continue. So, developers and entrepreneurs, keep this in mind!