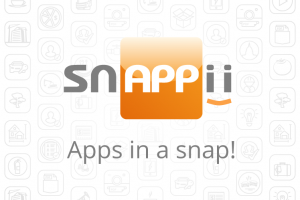 Package transportation and delivery of all types from ship-to-shore, and rail carrier to 18-wheeler and local box truck, can be a tricky balance of tasks. Everything including inventory tracking, special care instructions, driver routing and delivery confirmations must happen seamlessly to be successful. Shipments to the wrong destination, missed deliveries, manual paperwork and tracking/routing through disparate back end systems can waste valuable time and money. Automating these processes through mobile mobile business apps not only allows faster inventory tracking out of the gate but provides customer information, delivery confirmation (including GPS location and signature capture) and end-of-run inventories in real-time.

Delivery automation through cross platform mobile mobile business apps means eliminating the paper nightmare of data inaccuracies, time delays and associated costs. It allows you to follow products, and the trucks they are on, through the full cycle, from departure to delivery and the routing in between. It also means increasing customer satisfaction by providing accurate, real-time information on package status and improving employee and company productivity, allowing more deliveries with less runs, cheaper, faster and more effectively.
Key features of a mobile Delivery solution include:
Integration with Backend Systems: collect and deliver data to and from your corporate systems to better manage inventory, streamline delivery routing and further automate processes like customer accounting and payroll.
Keeping Track of Drivers: Know where your drivers are going and provide GPS-based check-in capabilities to allow dispatchers to see the location status and details of all drivers.
Electronic Signature, GPS and Photo Capture: Capture delivery confirmation signatures and GPS location coordinates directly on the mobile device with just a finger. Additionally take and submit photos to confirm package condition at time of delivery as well as any potential delivery site damage or accidents.
Proof of Delivery Stats: information including signatures and photos can be sent by email (body, PDF, spreadsheet) to all necessary contacts as soon as delivery is complete. Information can also be submitted via web post, database and in-app.
Offline Capabilities: Capture, store and access data locally and submit when internet connection is available.
Mobile Delivery solutions offering the ability to collect and immediately transmit data go far beyond making sure a single package arrives. Increasing driver productivity, streamlining delivery runs, eliminating the paper processing nightmare and decreasing expenses all lead to a more efficient process overall. A mobile Delivery solution means, no matter what the cargo, method of transport, or destination, more successful deliveries will happen more often and for much happier customers.