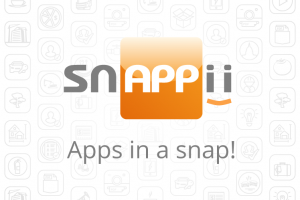 As the time goes by, Snappii keeps growing and accumulating more and more user experience and receiving lots of feedback from its customers. Practice shows that most mobile business apps that are created operate various data.  Snappii customers want to show different lists, categorize data, split it into groups, and that makes Snappii Development Team think that from a user perspective it would be great to add the ability to have easy access to any data, instead of looking through every entry.
So, today, with Advanced Lists and multi-level lists being widely used by our customers, Snappii development team adds Search and Sort functionality to that lists.
The benefits are obvious:
— Your app users specify a search string to have easy access to the data
— Your app users can sort this data in ascending or descending order
— You can control the data shown to app users
— etc.
Let's consider an example.
You have uploaded a list of cars: they are different makes, styles, reviews and price. Snappii allows you to organize the search feature for your app users to easily access this data. Search and sort by car make, reviews and price.
Take a look at the image below.
In Snappii Editor you, as an app owner, choose the sort filter.

In my example, I allow app user to sort cars by Model, review and price – ascending/descending order. That's what they will see in the app:
And the result will be:
When your app users do a search, that's what they see on their devices:
And view any of the results:
Search filter
Search filter allows to specify the search criteria that will Always apply for users, or be overridden when a user selects search or sort from the app.
For example, by default I want to show only the BMW cars, so I specify it in the search filter, see the image below:
In the app, user will only see the BMW cars, but with the filter "be overridden when a user selects search or sort from the app" users can search for other cars.
Go try it on snappii.com and share your feedback with us!