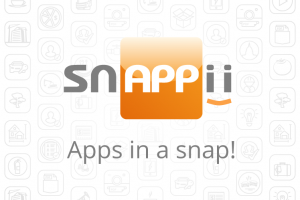 Yesterday, Appnewser"s
Dianna Dilworth
reported
on  the results of IBM's Benchmark Cyber Monday report. By noon on Monday, the report measured  22.4 percent of consumers were using their mobile devices to visit retail sites and 12 percent of consumers used mobile devices to make purchases. By 3 pm,  the number of consumers using mobile devices for retail visits was still at 21% and 10.9 percent were still making purchases.
The IBM Digital Analytics Benchmark's tool is a cloud-based Web analytics platform that tracks more than a million e-commerce transactions a day.
The report also found that the iPhone was driving more retail shopping than any other mobile devices. iPhone traffic to retail store websites represented 8.7 percent, whereas only 7.2 percent of traffic came from the iPad and only 6.3 percent from Android devices. The report also found only .2 percent of all online sales on Cyber Monday came through social networking referrals.
On the same day, Ms. Dilworth reported that "cumulative mobile app revenue is expected to reach $30 billion this year, according to a 
new report
 from ABI Research. This number is almost double the app revenues in 2011. The number does include revenues generated from app sales, in-app purchases, subscriptions, and in-app advertisements."
With the numbers I shared in my
Monday post
 regarding mobile sales activity from Black Friday and the rest of the first real shopping weekend of the holiday season, it is certainly growing increasingly clear how vital having a mobile APP presence is for every retailer and, frankly, any business dedicated to the consumer market. Learn how quickly you can build your own at
http://www.snappii.com
.
Tomorrow, I will share with you how the hospitality industry is making great steps in revenue and customer satisfaction all with the use of APPS, both with off site customers and customers while they are guests on the property.