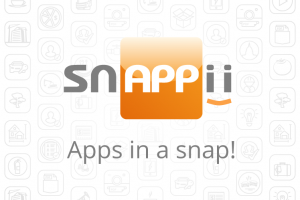 Hotels often play a much more important role in our lives than we often realize. We may often think of Hotels as just a home away from home for the business travel, or simply a place to sleep and leave our stuff while we're on vacation. They often play many other roles, whether it is as a place to stay during family events like, weddings, holiday gatherings, a family member's sickness, or even when a loved one has passed. Whether it is a child's athletic event or searching for college, your hotel room is often where you go to relax and feel a little pampered.
The hospitality industry is embracing Mobile Apps as a way to make their guests stay even more pleasant and memorable.
In the article,
Optimizing Hospitality Industry Mobile Apps
in
HotelExecutive.com
,
Michael Kasavana
, NAMA Endowed Professor at the Michigan State University School of Hospitality Business, shared several ways Mobile Apps are being used in the Hospitality Industry. Mr. Kasavana shared "
Forrester Research
predicts by 2015 eighty-two million people will rely on mobile devices as a primary reference tool. Through the use of a mobile device, consumers are able to receive timely announcements, alerts, promotions, discounts, and a host of concierge services.
Some of the specific capabilities found in some of the top hospitality industry mobile mobile business apps include:
weather conditions
navigational/directional mapping, including routing and landmark indexing
business directory, based on proximity or destination querry
entertainment activities and venues
hospitality specific business indicators, with ratings and physical descriptors
local news, with alerts and warning information
notification of offers by event, promotion, price, discount, or reward
In the Hotel Executive article "
Driving Revenue Through Your Mobil App
_,
Tom O"Rourke
, CEO & President, O"Rourke Hospitality Marketing, made several additional great observations on how the Hospitality Industry is beginning to see the potential of Mobil App marketing to their properties" success.
"In most cases, mobile bookings will be your biggest opportunity for increasing direct revenue. First and foremost, before you can make money with your hotel mobile application you need to put it in the palm of your guests' hands. Increase app downloads with careful planning and strategic marketing tools, and you'll be well on your way to driving revenue through your mobile app.
Our clients have seen spikes in downloads, mobile bookings and revenue from effective marketing, As smart phone adoption rates continue to climb, your app's downloads and mobile bookings will steadily climb as well.
If your hotel offers room service, how would you like to see an 18 percent increase in orders? A study from buuteeq, a Seattle, Washington-based digital marketing company, revealed that hotels with a mobile presence have seen increases of this magnitude in room service orders. Some hotels offer room service payment options within the app, while others add room service charges directly onto the room bill; either method provides easy tracking and a seamless, efficient process for your guests.
Many hotels are also using mobile business apps and their on property tablets and mobile phones for other in room purposes. Hotels are adding convenience to the guest experience by taking everyday activities and putting an app behind them. At some properties, it is now possible for guests to bypass the check-in desk and use a hotel mobile app to unlock the door of their room. Some hotels provide iPads in rooms with preloaded applications that can regulate the temperature or change the channel.
Every hotel has something special to offer, and you can utilize your app to highlight this unique feature. Are you known for your exceptional weddings? As part of your App, inform you wedding couples about the app as a wedding planning tool. With features such as custom itineraries, room block booking capabilities, directions and maps, the bride and groom can easily help their wedding guests make travel arrangements, book rooms, find local activities and restaurants, and much more.
If your hotel has a restaurant or spa, you can highlight that you have them within your app and distinguish yourself from the other area hotels. A mobile app makes it possible to take an active role in pushing reservations and can help you dramatically increase reservations and revenue at your spa and restaurant.
Hospitality is the number two industry for mobile engagement, second only to retail. This mobile audience carries vast potential to drive revenue. Your current and future hotel guests are already in the mobile space, and they are searching there for their favorite brands and new places to discover. Your hotel could be missing out if you aren't mobile-friendly and ready to meet the needs of these tech-savvy guests. If you are at the beginning stages of contemplating a mobile strategy, instead of thinking of it as an expense, think of all the lost revenue you are missing out on because you are lacking a mobile presence. And when you launch a mobile app, you can reach an untapped audience with limitless potential to drive additional revenue.
On average, how many rooms are vacant at your hotel every night? By offering special pricing with push notifications to last minute travelers who use your application, you can start selling those empty rooms. A slightly discounted rate offered exclusively to app users has the potential to bring in nearby guests within a few hours of your hotel. This type of marketing will not only serve to help you fill empty rooms, but also builds guest loyalty."
Still have yet to build you own hotel a mobile APP? Snappii's platform can help you build an App in just days or even hours. Use one of our two Rich hotel templates and your App can be built even more quickly. Just edit the template to reflect your property and your client's needs.