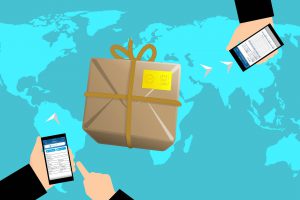 Traditionally a bill of lading is a paper document the carrier receives prior to loading the goods. The document contains the information about the items on board together with the shipping address. Manual processing of paper-based bills of lading causes a major headache to the people associated with this activity. It is a thorough and time-consuming work where human errors can result in significant problems. Therefore, nowadays specialists are moving towards the adoption of digital bills of lading with great enthusiasm.
Snappii understands the demand of professionals to cut down expenses, increase productivity and eliminate human errors. Snappii has been offering paperless solutions to businesses for over 10 years and has created a Bill of Lading Manager app to create digital bills of lading and provide them to third parties instantly. The Bill of Lading Manager app is available for free download from Apple and Google stores.
By using the Bill of Lading Manager app professionals will gain the following benefits:
Save time creating bills and invoices
Increase productivity
Eliminate human errors
Save money on paper storage.
The app contains a tool that allows app users to instantly create invoices by populating data from previously entered bills of lading. Moreover, with this ready-made app users can:
fill in the pre-made mobile form in a snap;
use existing client database;
add people by titles: shipper, consignee, third party;
auto-fill the saved information;
add goods info: weight, rate, amount, cost, etc.;
add the logo;
calculate the total cost;
view and edit saved bills of lading;
generate the PDF report based on the completed form;
instantly email the report;
sync data across multiple devices;
work offline and online.
The Bill of Lading Manager app is available for free download from Apple and Google stores.
Snappii realizes that many companies already work with their own forms, and offers digital transformation that is affordable and fast. If you want to use your own forms with the Bill of Lading Manager app, simply send them to us and we will convert them. Don't settle for an app that does not fit your needs. Snappii's Bill of Lading app can be 100% customized to your business.