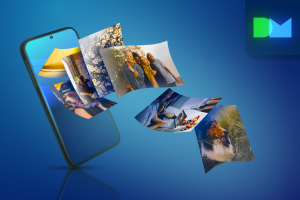 The 4th of July holidays are coming soon so make sure you can easily find the photos you have taken!
Many people are taking several days off to celebrate the Independence day, according to Statista. In a survey conducted in 2021, 61 % of American respondents stated that they were planning to celebrate this year's Independence Day with a cookout, a barbecue or a picnic. Following this tradition, families and friends are gathering together to feel more united. Some travel to other places one day, the other day it can be a relaxed family dinner, the next day it can be a party. For every event almost everyone takes a photo to share it and to keep it as a memory. Later, you can all sit together and review those memorable days. But is there a way to quickly find and access those photos in your photo library?
Snappii has created a mobile app that allows its users to quickly find any photo with a keyword, location or date. It's called DocuMate Scanner. Simply load your photos to this app, and you are good to go. You can even use the app to take a photo in the first place. Simply allow the DocuMate Scanner app to access your location, and all the photos taken with the DocuMate Scanner app will have a location tag on them. This way, you can use a built-in Search feature to type in the location name to quickly retrieve all the photos taken there. Super convenient.
Another way of using the Search feature with the DocuMate Scanner app, is typing in a word to find a photo. The app uses AI (Artificial Intelligence) to identify what's there in the photo.
So how can you organize your photo library with the DocuMate Scanner app?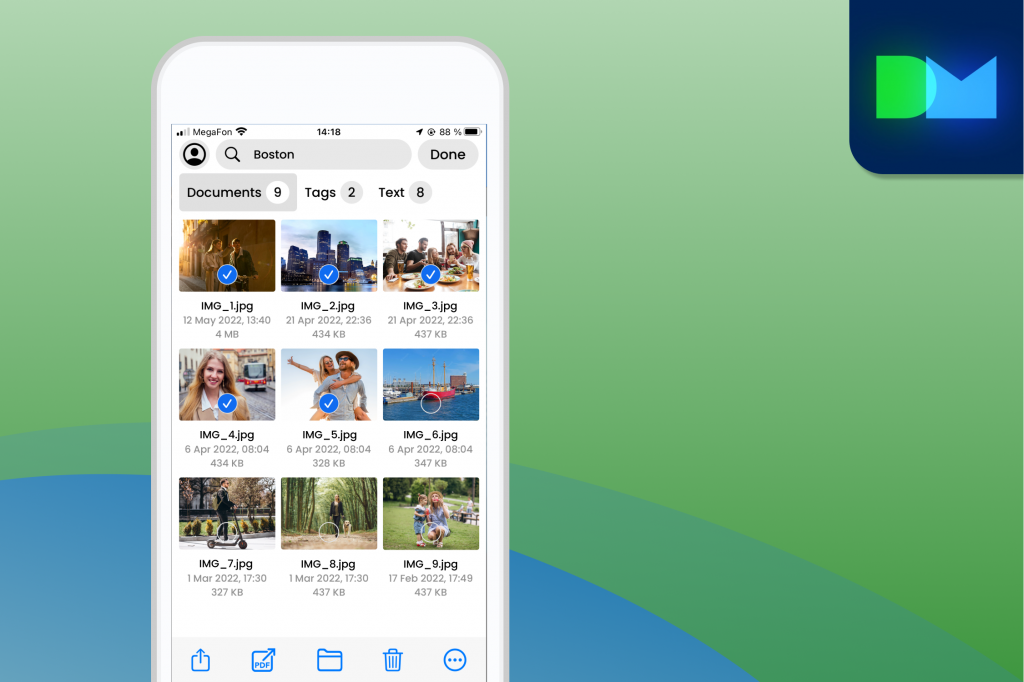 The app not only allows you to search with keywords, dates and location tags, but also group the photos into folders. Select the photos and create a new folder. Now the entire photo library is neatly organized.
The app is available for free download from the Apple Store.