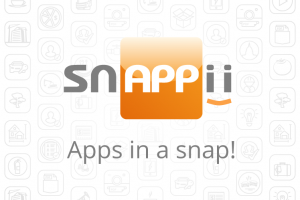 There are a lot of frustrated business people out there who want to get mobile mobile business apps for their business but can't. If they have IT departments and when they ask for app development, they are reminded about how many other projects the company has and are told about the backlog of mobile business apps that are yet to be done ahead of them.
In every organization there is a severe shortage of programmers and especially the mobile app developers and it is not about to get resolved any time soon. In fact it is getting worse. Requests continue outpace supply and it is a real bottlenecks for business people.
That's why many business people then try to find programming resources outside of the company. When they bid the app development out they often get sticker shock how much a domestic company wants to charge them. I personally heard many stories about six digit price tags for relatively simple mobile business apps.
So the search inevitably brings them to consider app developers in South or Central America, Eastern Europe, India or China and other places. The prices seem a lot more reasonable and there are plenty of app developers ready to take on your projects.
That said, buyer be aware. This approach is riddled with problems and more often than not you will not get the app you want. Read more of our White Paper here to learn:
– Offshore app development
– 5 biggest problems you will face dealing with the Offshore companies
– The best way to resolve the app development backlog
Download your copy of the White Paper today.