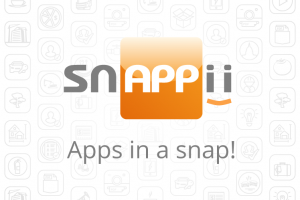 If you have a specific idea of a mobile application and you want to protect it, this is where patenting comes into play. According to Wikipedia, "a patent is a set of exclusive rights granted by a sovereign state to an inventor or assignee for a limited period of time in exchange for detailed public disclosure of an invention". Patents are a form of intellectual property, giving the inventors the assurance that someone will not infringe on their work and claim it as theirs.
How to Patent Your Mobile Application
Receiving a patent is not a simple procedure. However, if your technology is innovative, unique and it has no direct competitor, you have a better chance for receiving a patent. A typical process of patent issuance takes on average 2 to 5 years. It is usually recommended to file a provisional utility patent application when you first launch the app and then use the one year given to you while the "patent is pending" to see how the market reacts to your application and whether it is worth pursuing a non-provisional patent application, thereby saving yourself a few thousands of dollars if the app doesn't become popular.
If you still decide to get a patent for your mobile application, be prepared to prove its uniqueness, both in theory and practice. The US Patent and Trademark Office (USPTO) has some criteria, determining if an app can be patented or not. USPTO carefully checks whether your application includes previously patented or published methods and techniques, using the database of existing patents and patent classification. Only two kinds of patents are relevant for software business – utility and design patents. Software patents can protect systems, methods and functions within your app such as user-interface features and editing functions.
If the receiving of a patent doesn't seem worthwhile to you, you have the opportunity to protect your application by registering a copyright. Copyright protection gives you the exclusive right to duplicate, distribute, and display the work to the public. What is the difference between a copyright and patent? To put it in simple terms, an app protected under copyright law is protected in its original tangible fixed form in which it was set down, while the patent law protects both the process of making and the form of the app.