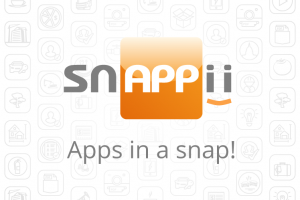 "Google Inc. users in the U.S., Japan and other key countries have shifted more than half their Internet searches to handheld devices from personal computers, driving the company's investments in features for mobile gadgets, "says Bloomberg Business. In fact, Google executive Jerry Dischler stated at a conference on Tuesday that the shift to majority mobile searches had occurred in 10 key markets, including the U.S and Japan.
 "We think it's a real turning point in digital", said Jerry Dischler. "We've seen the mobile trend coming for several years now – and we've been investing ahead of the opportunity." This transition to mobile searches can be extremely important for Internet giants and advertisers. For example, Google's new search criteria favor mobile-friendly sites, whereas searches for mobile-unfriendly have lower rankings. Now Google also offers enhanced tools, enabling advertisers to highlight their services next to mobile-query results.
As we know, the adds displayed by Google with search results are considered some of the most effective and profitable types of online advertising. That said Google is now taking it a step further by offering adds that make more use of images and respond to gestures such as finger swipes. "The new ad tools include features specifically designed for industries using mobile to promote their wares. In automotive, mobile users can see a carousel of car images that show how a vehicle looks with different options — and tap the picture for extra information. People looking up hotels can see a variety of prices and book the location through a partner service, "writes Bloomberg Business.
In addition, Google has extended their deal with Apple, keeping its search engine the default search engine on the Safari Web browser on iPhones. This is significant for Google, as it brings it billions of dollars in gross revenue.
Drawing conclusions, we can say that even such a giant as Google sees the future belongs to mobile technology. This just confirms once again that every successful company should pay special attention to mobile technology and build the business in line with it.