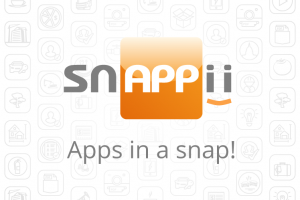 Typically, medical records, full of mysterious abbreviations and numbers, look intimidating to patients. Not surprisingly, launched in January of 2015, Boston Heart Diagnostic Report, a highly personalized and intuitive cardiovascular diagnostic laboratory report designed specifically for patients, has been recently recognized by CIO Magazine as a CIO 100 Award winner. This visual and easy-to-understand Diagnostic Report provides patients with their unique heart health story based on their lab results. The approach has improved the patients' understanding of their health conditions and treatments, and, therefore, has enhanced communication between the patients and doctors.
"We wanted to go way beyond good and bad numeric values to provide a more predictive heart health report in a personalized fashion," says Mitch Hansen, Boston Heart's vice president for technology. "Personalization has always been the core of what we do. We're taking it to the next level to provide competitive differentiation."
Mobile Technology in the Personalization Process
Customers always want products and services to be tailored to their preferences, and nowadays, given the huge competition in the market, they can easily express their concerns and preferences. That is why technology-enabled customization has proved to be a top business priority for companies across different industries. "IT has a unique vantage point. The entire customer experience comes together in IT, and we can provide the thought leadership required to bring personalization to life," says Shankar Arumugavelu, senior vice president and CIO at Verizon Wireless.
Mobile applications, given their convenience and on-demand access, are a great avenue for personalization. Thus, for instance, Hilton Worldwide now enables guests to select their own rooms from visual floor plans available right on their mobile devices. "Guests now expect a level of personalization", says Hilton Worldwide CIO Bill Murphy. "It's a big priority. We view it as differentiation in the market".  In addition, Hilton is currently piloting and implementing digital key and lock technology so that guests can swipe their way into their rooms with their smartphones.
Having said that, always bear in mind that keeping it simple is key as an overcomplicated mobile application requiring a long and detailed study from users, will only turn them away from your business. That is why find out how your customers' cell phones can be used to create one-on-one relationships with them, offer them unique, simple, and user-friendly tools, and win their hearts and minds.