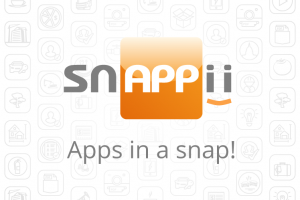 About 280 million people worldwide are "mobile addicts" who on average launch applications as many as 60 times a day, according to a recent report by Flurry from Yahoo. With these figures, there is no doubt that mobile technology and mobile applications have firmly captured all the spheres of our lives, and in today's blog, we are going to specifically focus on the usage and benefits of mobile apps in the real estate industry.
The Changes in Real Estate Have Already Begun
A growing number of real estate companies are adopting mobile technologies. The modern tech-savvy millennials are the most active in this direction and even have the power to change how the real estate industry works.
For the second year in a row, millennials have led all age groups in home purchases, according to the 2015 National Association of Realtors Buyer and Seller Generational Trends study. More and more people are finding the process of buying and selling real estate through a special mobile app a convenient, fast, and money-saving solution.
For example, Adam Buchanan, a social media marketer and beekeeper, sold his home by using a single mobile app on his phone and saved about $9,000 on the $300,000 sale. Buchanan says his wife was skeptical, but being a huge fan of automating and simplifying, he got everything done with the tools offered by the app. Admittedly, Buchanan was initially concerned about the paperwork but made sure that the app allowed him to act as a traditional realtor.
Pre-Sale Inspection Solution
Each realtor regularly deals with pre-sale inspections. Fortunately, now mobile business apps can assist them in this process. For example, Commercial and Residential Building Inspection app by Snappii, a rapid mobile app development company, is designed to conduct thorough inspections of the building to identify signs of deterioration or failure. This app is ideal for performing house inspections for fire prevention, safety, maintenance, storage, occupancy, etc. Commercial and Residential Building Inspection app allows users to inspect such important building system components as electrical and heating systems, housekeeping and private protection, emergency and more. Moreover, Snappii offers its customers a unique solution to customize the app as we can make any necessary changes to meet your specific business needs. Visit our website to find more information about Snappii and learn about our solutions.