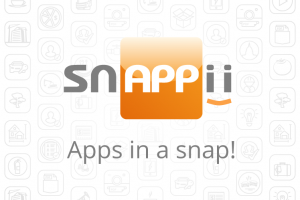 Up-to-date technologies are getting practically into all spheres of our life. First of all mobile devices are widely spread all over the world, everyone can choose something according to his character and income. Secondly such gadgets are very convenient to use as they are small, easy kept in a pocket and offer a great range of various powerful and helpful functions meeting household and business needs. Let"s take a look at the app which can be useful for citizens as well as for police. This app will help people feel safe in their cities as it can allow them to easily and immediately report violations with pictures of evidence, contact police and provide all the necessary information needed to quickly solve the issue. Besides the police app can do the following:
–   Provide directions to your department
–   One touch call, email, access to website
–   Give info about your policemen
–   Collect feedback from citizens
–   Report crimes/violations
–   Take pictures of crimes/damages, etc.
–   Fill out forms, requests
–   Request appointment
–   Services offered
–   Facebook and Twitter integration
–   Send Push notifications
–   Keep updated on the topic
–   &more!
Police app will strengthen the relations between citizens and policemen and the benefits of such collaboration are obvious. The more folks will trust police the safer their position will be. Avoid your rights violations by making this custom branded app. Snappii team is ready to provide you with a totally FREE prototype in the next 48 hours if you agree. Filling in the special requirements in App Development Request form  will make your app stand out of the crowd and unique in the Appstore/Google Play. Be quick, don"t miss your chance to get Police app for your city/town or create it on your own using Snappii WYSIWYG editor. Our summer discount is still available!!!