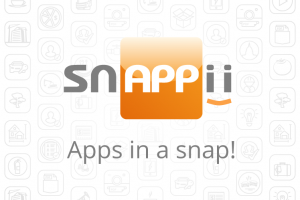 Promoting goods and services can be cost-effective and an easy task to do when using up-to-date technologies. Iphone and Android devices are really helpful when you want to expand your business and let more people know about it. Promoting brand goods is not an exception, modern gadgets work for them too. Make your brands popular and people will talk about you by obtaining such an app. Here is a short list of what mobile business apps can make:
Map – provide directions
Contact- call – email – access to website
Benefits – describe benefit of using a brand promoter
Services/techniques – describe different services and techniques used to promote brands
Clients – share existing client success stories
Feedback – customers can provide feedback helping you to improve your business
Appt request – allow potential clients to request meeting with you
Push Notifications – provide useful tips to your clients/prospects
Test run new products and get customer feedback
Leverage social networks- Twitter,Facebook, LinkedIn
Loyalty program-use QR code coupons to reward your customers
mCommerce -make it possible to purchase items using PayPal
As you can see first of all iPhone and Android mobile business apps will help your clients easily look up all the info about your company, get in touch with you due to social media and contact details, find the nearest locations e.g. shops and convenient stores, see your selling items and choose among them and even purchase them. With the help of Forum users will be able to communicate with each other and ask you questions regarding your business, people feel more likely and are attracted when they get some personal attention. Your business becomes closer and you can even strengthen their interest by sending personal push notification not only to announce Specials and new commings but also wish a good weekend or congratulate clients on special occasions. It does matter a lot and will help you succeed. Review similar mobile business apps in the App Gallery or download Snappii Preview app. Everyone can get such an app by filling out the App Request Form. Let Snappii create a useful app for your industry quickly and inexpensively.