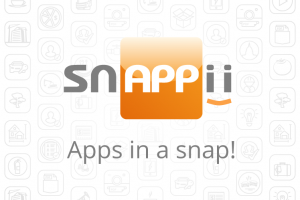 Are you a merchant who would like to promote his business but doesn"t know how? How to make your business visible so that except your existing customers new and new people will be attracted? One of the best solutions to achieve high results in this field is getting a mobile app. You ask why- here is the short list of what merchant"s app can do.
– show your business locations on map and using Nearby functionality
– give your clients and prospect all the contact info about you including email, phone # and etc.
– provide opening hours
– allow you to get feedback regarding your business, let them ask you questions and interact with each other using Forum
– keep users updated about special event sales like black Friday, back to school, spring into spring, buy local
– send Push Notifications – when business is slow send users sale notification – also send reminders about black Friday, father's day specials, mother's day specials
– show your list of Products offered
– purchase goods and products using PayPal functionality, sell goods online
– offer Specialty items – what makes you unique to other shops like you?
– use QR codes and coupons– let your customer download your app right in your store –loyalty program – expand loyalty program via a mobile app
– let app users register in the app – find out when their Birthday is – when are they getting married, when is their baby due – offer special coupons
– connect clients to your Social Media Channels like FB, Twitter and LinkedIn
– make surveys – find out what your customer likes to buy – what they wish you carried
– take pictures – your customers can take a picture of that great item at a great price they just purchased from you and share it – what a great marketing tool
– submit lots of electronic forms to eleminate paper usage and save time and money. Let users order via mobile business apps.
Iphone,iPad and Android mobile business apps are popular today, most have them on their own and having your own merchant"s app in the Appstore and Google Play will help you promote the business and succeed. Be noticeable among numerous competitors and order such a useful app already today on Snappii site. If you need another app feel free to find mobile business apps in the App Gallery or preview custom mobile business apps using Snappii Preview.