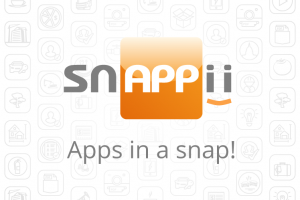 How to make your real estate business successful and well-known for clients and potential prospects.
The answer is obvious – using up-to-date technologies. People adore gadgets and modern devices, download many mobile business apps from Appstore and Google Play and would like to be online for hours. Why not make an iPhone or Android app which will perfectly suit those who are interested in buying or selling properties and are looking for real estate agents. The chief idea of having this app is to make it possible for people to easily find you and all the available data on the web. When prospects know about you they can rely on you and believe you. Here is a short list of what real estate mobile business apps can do:
– provide directions
– call – email – access to website
– list of your homes for sale
– allow perspective buyers to find open house events
– allow perspective buyers to find rentals
– request more information from you using different kinds of forms
– let clients know when new homes/rentals are available using Push Notifications
– perspective buyers can scan your QR codes,let them use QR code coupons
– perspective buyers can take pictures and share them with those who could not attend walk through
– provide a list of all your agents
– perspective buyer can request a viewingThe benefits of having such an app are great. Don"t spend time and money on hiring app developers when you can choose
Snappii
web service. Snappii offers cost-effective and quick app development and customization. Feel free to download and install
Preview app
to test your existing mobile business apps, Demo mobile business apps and
App Gallery
. Real Estate app is easy to get, just fill out the
App request form
and you will receive a quick response.  And in the next 48 every client will be able to see a prototype app to make sure it works ok. First run your app on a device and only then pay.