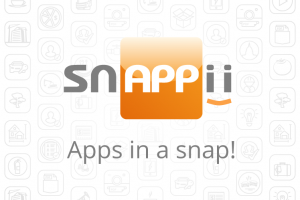 Unfortunately, not all applications in app stores get the star status and enjoy great popularity. In fact, most of them join the ranks of the "living dead" and remain undiscovered and untapped, yielding to a large number of their competitors in the Apple Store and Google Play.
Here are some statistics:
– Localytics, a closed-loop app analytics and marketing company, has found that 20% of apps were opened only once during the first six months.
– Stardust, a digital testing company, has found that between 41-69% of apps in app stores have fewer than ten reviews and have never been updated.
It comes as no surprise that, according to Gartner, by 2018 only a "dismally low" 0.01% of apps will be considered a financial success.
How to avoid letting your app turn into a zombie-app and have it retain its top ratings instead?  First of all, there is one simple truth: an application which is not visible has no chance of being downloaded. App store optimization like choosing search friendly app names and keywords, imagery and getting reviews will only marginally increase your chances of being seen. Instead, as Gartner states, "app users are increasingly turning to recommendation engines, friends, social networking or advertising for app discovery". This way, to make your app well known, we recommend you to stay in touch with your loyal customers. You should also be constantly engaging the app users and not just focusing on the launch. In addition, different promotions and bonuses will help you retain and attract new users. For example, you could use tiered rewards, giving different rewards based on what tier a user is in and encouraging them to recommend the app to their friends.
That said, always keep in mind that the biggest guarantee from turning your app into a zombie-app is its real benefit for users. After all, apps that have truly unique and in-demand features require fewer marketing efforts than those that don't.