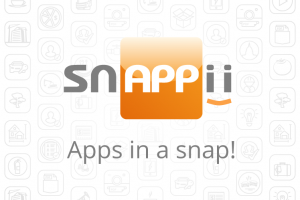 In June, MEF, Mobile Ecosystem Forum, a global trade body that acts as an impartial and authoritative champion for addressing issues affecting the broadening mobile ecosystem, has released its third annual Global Mobile Money report, based on data from 15,000 mobile users from 15 countries. The key statistics of this report is that mobile banking and mobile commerce are continuing to grow. Thus, for instance, in 2014, 69% of mobile media users carried out a banking activity via mobile, while 66% carried out some form of transaction.
That said, what does the term "mobile money" mean? According to MEF, it is used to refer to in-store payments, online payments, peer-to-peer payments, carrier billing, mobile point-of-service payments, and payments using mobile wallets.
The use of mobile money is becoming the norm in developed countries. However, the report shows that in-store proximity payments are still not very popular payment tools. That said, Samsung Pay, recently launched Android Pay, and Apple Pay are going to reverse this tendency.  Below you can find more global mobile money drivers and trends leading the way according to the MEF's 2015 report.
Social Media as a Driving Force for Mobile Commerce
The impact of social media on mobile commerce is quite significant. According to the report, 24% of feature phone users and 15% of smartphone users indicated that social media page is already their number one destination for mobile commerce.
Security as a Key Point of Mobile Money Progress
Lack of consumer trust significantly slows down the progress of mobile money. Thus, for example, 34% of consumers place security at the top of their concerns; 11% don't trust the security of mobile money, and 9% fear giving away too much private information.
Mobile Banking Services as a Continuing Pervasive Trend
According to the MEF report data, 69% of mobile users do some form of banking on their phones; 28% check their balance, which is the most common service. However, a rising number perform more sophisticated actions such as transferring funds between accounts, sending money, and applying for loans.
Mobile Apps as an Alternative to Mobile Websites in Commerce Services
55% of respondents prefer making purchases from within an app to making them on a mobile website. Special apps allow users to connect their accounts with a credit card and buy items or transfer their money.