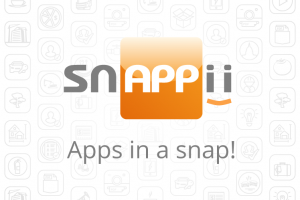 Since mobile applications have become an integral part of our daily lives and work, people with disabilities are also starting to benefit from new mobile technologies. In fact, developers of all levels are working to design mobile apps that are accessible to people with disabilities. Moreover, IBM researches have created a new tool for designing such mobile apps.
This tool is called "the Mobile Accessibility Checker" and is an automated test to help strengthen the accessibility features of mobile applications. IBM says the tool automatically alerts developers about accessibility breaches. It identifies and then helps resolve usability and accessibility issues such as color contrast and keyboard navigation and focus. The Mobile Accessibility Checker is expected to potentially benefit as many as one billion people with disabilities worldwide, including those who are vision/hearing impaired and the elderly.
"Mobile technology has sparked a new era of opportunity for people of all ages and abilities, yet many mobile apps have design flaws that prevent people with disabilities and the elderly from using them effectively," said Frances West, IBM Chief Accessibility Officer. "Our researchers saw an opportunity to address this by inventing technology that identifies and corrects usability issues early in the software development process. This makes mobile apps easier to use for people with disabilities, helps developers save on costs and satisfy compliance requirements, and drives greater inclusivity in our communities through mobile technology."
"IBM AbilityLab Mobile Accessibility Checker allows developers to:
– Ensure adherence to accessibility standards and government regulations
– Save time and expense by correcting accessibility violations automatically
– Eliminate roadblocks for developers less familiar with accessibility compliance requirements
– Deliver better insights into usability to create a better mobile experience for all users
 Now, people with disabilities can be assured that mobile developers take care of them and they have the opportunity to enjoy the benefits of mobile applications together with the rest of the world.