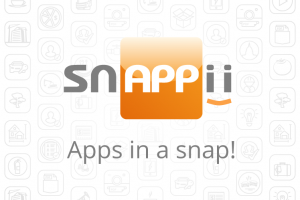 Despite the fact that the sphere of mobile applications is relatively young, it is developing at a skyrocketing rate. Not surprisingly, more and more fraudsters are trying to take advantage of this new niche to make big bucks.
A new study by J. Gold Associates "Mobile E-Commerce: Friend of Foe?" shows that 48% of respondents experienced between one and 24 fraud incidents last year, and 25% – between 25 to 250 incidents. Moreover, the rates are expected to increase over the next 2 to 3 years unless companies quickly implement significant remedial actions.
Admittedly, mobile fraudsters are very resourceful, and with the development and improvement of mobile technology, they are also developing. Nevertheless, here are some fairly common types of mobile app fraud.
Impostors
Malicious developers often create fake versions of popular applications in order to deceive users and benefit from such deception.  After these apps get installed, they can gain access to personal user data, payment details and confidential information. Some of such impostors can also automatically subscribe users to expensive services.
Spies
Apps-spies spread among applications connected with social networks. For example, this year, there was an incident with a mobile social networking application Path. The app had shared the contents of users' iPhone address books with the company servers, while the users were unaware of it.
Thieves
By subscribing to these applications, you are asked to send a "free" message, while they are writing off a large amount of your money. This can be repeated periodically. Various bonuses and additions to such applications that are positioning themselves as free, can also write off your money.
While Apple, Google and even the Department of Justice are struggling with rising mobile app fraud, we offer you a number of preventive measures to protect yourselves.
– Use strong passwords
– Be extremely attentive. (Stay vigilant and always read reviews before installing an unfamiliar app)
– Install antivirus software (If you are an Android user, you can install antivirus software. But be careful because there are also fake apps among antiviruses)