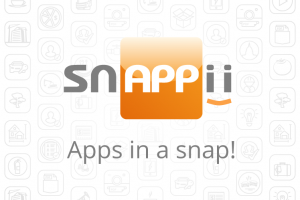 Every day we hear about breakthroughs in pharmaceuticals, and now mobile technologies are starting to increasingly contribute to the production of more effective drugs and cost reductions. Today, mobile applications are very popular in the pharmaceutical field. Pharmaceutical companies in addition to combating the ever-increasing challenges in the health sector must also meet the demand and keep up with the market.In today's blog post, we will focus on specific solutions mobile applications offer to pharma.
First of all, pharmaceutical mobile technology helps optimize clinical studies and trials and serves as a perfect solution for collecting, storing and working with research data. For example, one of the benefits of mobile applications is the ability to monitor the demand for the drug after it was launched on the market. Joan Cornet, mHealth Competence Center's director, says, "Companies have a great knowledge of their drugs, but, once in the market, they don't know how they impact the population. Thanks to mobile technologies, now they can obtain precious information about the impact of their products, and use this knowledge to improve future treatments."
Moreover, mobile applications can be a great tool for promoting knowledge. As the pharmaceutical industry is rapidly developing and improving, successful employees must be aware of all the innovations. To help with this, there are mobile applications that can be used for storing various training materials, having access to the news, and sharing and discussing the most significant news, publications, and events.
Last but not least, mobile business applications in the pharmaceutical industry can facilitate inventory control. Unfortunately, as a specialist has to daily deal with a significant amount of information and documentation, errors are inevitable. However, mobile business applications can be of great help in this matter because they eliminate paperwork, structure data collection, and eventually eliminate errors.
Snappii, an Ultrafast Codeless Mobile App Development Platform, offers many mobile apps for the Pharma-Bio Industry as a fast and convenient mobile solution. Native iOS and Android apps allow Pharmacists to:
– Provide a quality care
– Accelerate clinical trials
– Collect data quickly and easily
– Enhance collaboration among team members
– Reduce paperwork
– Lower costs
Take advantage of what mobile applications have to offer and bring your business to the next level with Snappii!