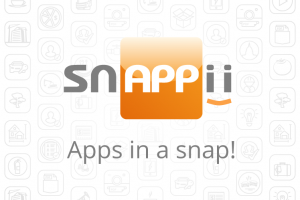 Despite Gartner's stating that tablet sales are plummeting, they are still sought after. It would be probably safe to say that people will continue to use tablets for their business needs. Therefore, in today's blog post, we will highlight the trends in the use of tablets, namely, in the use of mobile business applications for them.
Mobile applications fall into 2 major categories: general consumer and business apps.  The latter can be further divided into:
Productivity Apps
It's hard to imagine performing productivity activities on the tablet without such standard apps as documents, spreadsheets, and presentations. This year there was a release of Office Mobile with free apps for both iOS and Android, which gave tablet users additional opportunities.
CRM Apps
CRM stands for "customer relationship management", denoting software and strategies that enable a company to organize and optimize its customer relations. In sales and service fields, people need the CRM for pulling data from other applications, such as email, analytics, and productivity tools.
Analytics Apps
It can be hard to process a huge amount of unstructured data on a tablet, but tablets can be an ideal device for viewing and sharing data, such as dashboards and data visualizations. Not surprisingly, many of the major analytics and business intelligence vendors offer mobile apps and support.
Vertical Apps
A vertical application is any application that supports a specific business process and targets a smaller number of users with specific skill sets and job responsibilities within an organization. Industry-specific apps continue to spread and be in demand. Nowadays customer-facing vertical apps are widely used in such industries as retail, real estate, construction, and hospitality.
Collaboration Apps
Some 84% of respondents in InformationWeek's 2015 Consumerization of IT Survey have mobile email, a simple but effective way of communication.  That said, more specific applications have been recently developed for team collaboration and communication.  Interestingly, Forrester analyst JP Gownder has predicted that collaboration will drive the next wave of enterprise tablet adoption.
ERP/HR Apps
Enterprise resource planning and HR-related apps are known as systems with a large volume of data. That is why businesses are increasingly adopting mobile business apps as a way to simplify data storage and provide constant easy access to this data.
There is no doubt that mobile business applications are on the rise today, mainly due to the fact that now any business can developer its own mobile applications without any programming skills. Thus, for example, 30% of respondents in Consumerization of IT Survey build apps in-house, a 6-point increase from 2012. Another 36% both build apps and modify external apps in-house; just one in five respondents doesn't do any internal app creation or modification. And this is not surprising since people want to be closer to their mobile business apps, namely, to the process of their development and operation. Snappii, a unique mobile business app development platform, gives such an opportunity thanks to the codeless development process. With Snappii, users have a range of industry-specific mobile business apps and forms ready to be used, or they can turn to the Snappii mobility platform for easy customization or lightning-fast, from-scratch mobile app creation.