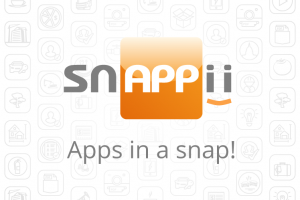 In the IT world, there are many forces that are constantly transformed and enriched by new participants. One of these new trends is a "citizen developer". The term "citizen developer" was created by analyst firm Gartner to describe any user who creates business applications using development and runtime environments sanctioned by corporate IT. Many organizations are already adapting to this trend and enjoying its benefits.
The key factor is that citizen developers are not traditional programmers although they may have a technical background or the understanding of certain processes. In fact, many of them are business analysts. The main aspect is that they create applications without coding. New tools such as cloud computing enable these people to build business apps.
The main benefits of citizen developers are the high development speed and agility, lower development costs and more efficient use of existing resources. Moreover, citizen developers understand the needs of today's businesses, particularly in the field of internal applications.
A recent survey of senior IT leaders conducted by Samsung confirmed that 90% of companies are hanging their hats on internal applications to improve access to business critical data that will help inform key decisions or simply speed up business practices.
Given the current boom of mobile devices and their major role in the lives of business people,  mobile business applications that you can use on your smartphone anytime and anywhere are being increasingly built by citizen developers with shared services, rapid application development tools, cloud computing services or low-code platforms. Typically 80% of the code is developed through drag and drop options negating the need for in-depth development skills.
Snappii is a codeless rapid mobile app development platform. Our customers and in house app builders are using the platform to build sophisticated business apps.  Companies can build practically any app thanks to a great number of built-in features. Try it right now or visit our page for more information.
Thanks to citizen developers and codeless rapid app development tools, business owners are now delivering internal apps quickly and at low costs. In doing so, they are better equipping their businesses and bringing them to the next level.