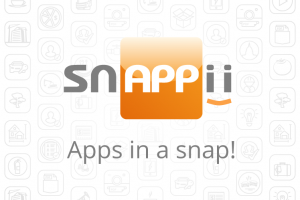 Mobile health apps are becoming increasingly popular with consumers. According to a research2guidance report, as of 2014, there were more than 100,000 mobile health apps available on iOS and Android platforms, and the total revenue from mobile health apps is expected to increase to $26 billion by the end of 2017.
Mobile health applications allow you to take control of your health, help to keep fit, as well as provide useful information. The apps help both physicians and patients, facilitating communication between them.  The use of mobile devices by healthcare professionals has transformed many aspects of clinical practice. But one aspect always remains the same – care and responsibility for the health of patients. This way, any action of a physician must be in accordance with the laws and regulations.  Mobile health app developers must be aware of these laws and regulations in order to create successful apps and avoid penalty under the law in the event of a breach of any protected health information contained within the app.
The Food and Drug Administration, a federal agency of the United States Department of Health and Human Services, is responsible for protecting and promoting public health through the regulation and supervision of food safety, prescription and over-the-counter pharmaceutical drugs (medications), vaccines, biopharmaceuticals, medical devices and so on. The FDA encourages the development of mobile medical apps that improve health care and provide consumers and health care professionals with valuable health information. This way the FDA also has a public health responsibility to oversee the safety and effectiveness of medical devices, including mobile medical apps.
The Mobile Medical Application Guidance for Industry and Food and Drug Administration Staff is being issued by the FDA to clarify the subset of mobile apps to which the FDA intends to apply its authority. "Some mobile apps carry minimal risks to consumer or patients, but others can carry significant risks if they do not operate correctly. The FDA's tailored policy protects patients while encouraging innovation," said Jeffrey Shuren, M.D., J.D., director of the FDA's Center for Devices and Radiological Health. The FDA is focusing its oversight on mobile medical apps that:
– are intended to be used as an accessory to a regulated medical device – for example, an application that allows a health care professional to make a specific diagnosis by viewing a medical image from a picture archiving and communication system on a smartphone or a mobile tablet;
– transform a mobile platform into a regulated medical device – for example, an application that turns a smartphone into an electrocardiography (ECG) machine.
Medical devices and apps are already invaluable tools for modern medicine, and, as their use is expanding, they are expected to gain special control. Thorough understanding of their associated risks and benefits and compliance with all laws and regulations help on the way to their main task – the preservation of human health.