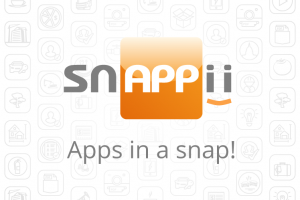 Here are a few events that happened in the field of enterprise mobility last week.
BlackBerry and Secusmart GmbH
BlackBerry completed the acquisition of Secusmart GmbH, which supplies anti-eavesdropping solutions for government organizations, enterprises and telecommunication service providers."With the benefit of Secusmart's talented team at BlackBerry, we look forward to building on our leadership position in mobile security at a time when cybersecurity breaches and data theft pose ever-growing costs and threats to governments, companies and consumers," said John Chen, Executive Chairman and CEO, BlackBerry.
 Accenture and a new CSO Omar Abbosh
Accenture, a multinational management consulting, technology services, and outsourcing company, appointed Omar Abbosh as chief strategy officer (CSO). Accenture is the world's largest consulting firm as measured by revenues and is a Fortune Global 500 company.
Mr. Abbosh is currently senior managing director of Growth & Strategy for the company's Resources operating group, with responsibility for shaping the operating group's strategy, including acquisition activities as well as joint ventures with clients in the smart grid space. He is also responsible for several of Accenture's industry business services, including Accenture Smart Grid Services and Accenture Energy Consumer Services. As chief strategy officer, Mr. Abbosh will oversee all aspects of the company's strategy and lead its Growth & Strategy organization. He will join Accenture's Global Management Committee.
"I am delighted that Omar Abbosh will become our new CSO," said chairman and CEO Pierre Nanterme. "He has been with Accenture for 25 years and held a variety of leadership roles serving many of our largest client relationships. Omar brings to his new role deep strategy expertise and broad, international experience, as well as a unique understanding of industry trends and dynamics. I look forward to working with Omar—and with our entire leadership team—as we continue to execute our growth strategy."
Honeywell and Datamax-O'Neil
Honeywell International, Inc. is an American multinational conglomerate company that produces a variety of commercial and consumer products, engineering services, and aerospace systems for a wide variety of customers, from private consumers to major corporations and governments. Last week Honeywell signed a definitive agreement to acquire Datamax-O'Neil, which designs, manufactures and markets one of the industry's most complete line of stationary and portable label and receipt printing solution products.
"The addition of Datamax-O'Neil to our portfolio underscores our continued commitment to strengthen our technology and product offerings in the global barcode printing segment," said John Waldron, president, Honeywell Scanning & Mobility. "Thermal printing and media are important components of our strategy. We're excited to bring together two long-standing industry leaders, which will enable us to provide a broader array of new printing solutions to our healthcare, retail, field service and warehousing customers."