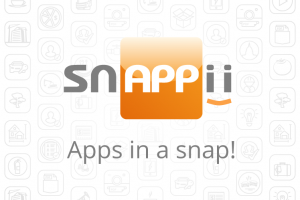 A level of consumer technology is growing. Along with it, demands and expectations of users are increasing. People always want to be one step ahead.
A quite important thing in any business is competitiveness. Success depends on the ability to get around your competitors and demonstrate the best services. New mobile technology is one way to demonstrate this. Mobile business applications have become an integral part of a successful business. In a recent interview with SearchCIO.com, J Schwann, founder and president of Chicago-based mobility strategy and application development firm Solstice Mobile, said companies need to be thinking about solving business problems with the mobile channel first to "gain efficiencies and fluidity within the business." However, nowadays business owners want not only high-quality applications to increase productivity and efficiency, but also want them quickly. People don't just want a good experience, they want it now, and studies show that if they don't get it, they'll simply move on. And app developers must be ready for this. "Users demand apps that work as fast as they do," wrote App Developer Magazine contributor Mark Kirstein. "They want to take the most direct paths to getting work completed. If an app has an overly-complex, overly-burdened interface that doesn't allow users to quickly and intuitively navigate to the tools they need, that app isn't performing to the enterprise user's needs."
A codeless mobile platform, which works on the cloud, reduces the time to deployment by up to 70%. Gartner study, "Market Trends: Application Development Software Worldwide, 2012-2016", indicates that companies will be spending more than ever on application development software that enables their teams to quickly and easily develop new apps in a rapidly changing environment. Cloud is also a big influencer. According to a statement from Gartner, "Cloud is changing the way applications are designed, tested and deployed, resulting in a significant shift in app development priorities. Cost is a major driver, but also agility, flexibility and speed to deploy new applications."
Snappii, an ultra-fast codeless mobile app development platform, can create a mobile business app in a few days, while with programming it will take about a year. Speed is the key to successfully innovating with apps in the enterprise, and Snappii is the key to high-quality and rapid app development. Check out our collection of apps for different industries and request customization if necessary. We also highly advise you to take advantage of the free demo option to learn more about our platform and find exactly what you might be looking for.