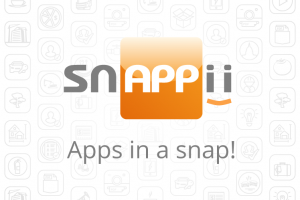 We are accustomed to the usefulness and benefits which mobile applications can bring. App stores are practically unlimited, thanks to all kinds of applications both for business and for fun. However, in all this variety of quality and benefits, well-disguised harm is not uncommon. Such fake applications  can steal your data or hurt it, sign you up for expensive services, or even damage your gadget.
Unfortunately, malicious developers often create fake versions of popular applications in order to deceive users and benefit from such deception. After these apps get installed, they can gain access to personal user data, payment details and confidential information. Some of such fake applications can also automatically subscribe users to expensive services.
The problem is most common on Android devices. In June of last year, almost a million of fake apps, including fake versions of 77% of the top 50 free apps, were reported in the Google Play Store. Apple is stricter in the selection of applications, so its users are less exposed to this risk.
One way or another, here are some tips to help you avoid app store fakers.
The official source
If you own an Android device, be sure to download applications directly from the Google Play Store, not from unofficial stores or following doubtful links. If you receive a text message asking you to follow a link to download an app, don't.
Reviews
A sure way to identify a fake is to read reviews. Another way to assess the authenticity of an application is to look at the number of downloads.
The developer's information
App stores always list the person or company that developed the app. The more information, the better. It is good if there is information about other applications of this developer as well. If you can't find a reliable track record or reviews, it is worth considering whether it is fake or not.
A large number of advertising
If the application contains little useful content and a lot of advertising, it is another sign of a fake application. Many fake apps are just relying on downloads to make money on advertising.
Certainly not available on android apps
If you see an Apple-only app such as iTunes, iMovie, FaceTime available for Android, more than likely  it's a fake. Apple has never developed apps for Android.
Antivirus software
If you are an Android user, you can install antivirus software on your gadget. It will scan your smartphone or tablet and detect potential threats. Most of them will let you know if an app is attempting to access information from other areas of your gadget, which many fake apps will do. But be careful because there are also fake apps among antivirus applications.