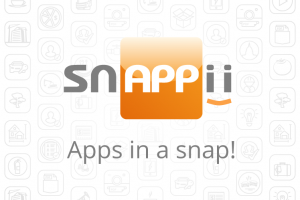 Skyscanner, an Edinburgh-based firm founded in 2003 as a flight search service, is a passenger flight, hotel and car hire search engine that allows users to browse for flights, hotels and car rent based on price and location. Skyscanner also features regular news items from the travel and flight industry as well as travel tips for consumers. Skyscanner is multilingual, offering flight searches in over 30 languages including Chinese, Russian, Polish, Japanese and others. The company now employs more than 600 staff across its nine offices.
Last year the Skyscanner launched its first hotel and car hire apps globally. In October of 2014, Skyscanner acquired the Budapest-based Mobile App Developer Distinction to accelerate the growth of its in-house development team. In the summer of 2014, the company was aimed at China, where it bought local metasearch company Youbibi.
Today Skyscanner is unveiling another sharp rise in turnover, so Scotland can lay claim to its first $1 billion internet business. The revenue in 2014 rose by 42% to £93m, including a 77% jump in people using mobile devices with this app.
Gareth Williams, Skyscanner's chief executive and co-founder says, "When I started Skyscanner nearly 12 years ago, my aspiration was to become Scotland's first $1bn internet economy business. Not only have we reached that target, but we still see ourselves as being in the early stages of our development… Over 80 per cent of visitors to our site now come from outside our home market, and our focus on meeting the needs of travelers wherever they are in the world will continue to drive everything we do here at Skyscanner."
Shane Corstorphine, the group's chief financial officer, believes 2014 was a "transformational" year for the company. He says, "Our primary focus for the year has been investing for future growth, and this approach has been making an impact for us sooner than anticipated. While our revenues continue to be led primarily by flights, the addition of new hotel and car hire products, as well as the creation of our Skyscanner for Business team, has had a key role to play in our growth, which we anticipate will increase over the next year."
Nowadays you can repeat Skyscanner's success developing a great mobile application with Snappii. Snappii is a codeless mobile business app development platform which offers the fastest and the least expensive way to get custom mobile apps which are 100% customizable to your needs. Please visit our page for more information. Achieve a 1billion success with Snappii!