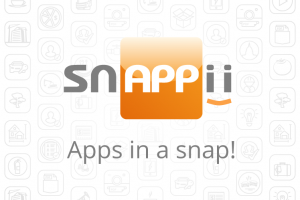 Yesterday Google launched a new mobile application specifically designed for the most valuable part of the world's population – children. It is a special version of YouTube named YouTube Kids.
Launched in 2005, YouTube is the most used video sharing service in the world. It was purchased by Google in October of 2006 for $1.65 billion in Google stock — but was valued as high as $40 billion last September.
YouTube Kids provides a safe and easy way to find videos on various subjects interesting to the young audience. Thousands of kid-focused channels provide both entertainment and education for children from two to eight years old. The app has 4 categories: shows, music, learning and explore.
Google claims that parents can rely on the app in the selection of content. Namely, YouTube doesn't permit pornographic videos or videos containing salacious, violent and crude materials available on YouTube. YouTube Kids app also will refuse to provide search results that are deemed inappropriate for young audience. In addition, the app offers parents flexible control settings, for example the ability to set a timer or the option to disable background music.
It should be noted that the app has a simple design with enhanced videos, screenshots and the navigation buttons. What is more, even those little users who don't know how to type on the keyboards of tablets and smartphones can find something using a voice search.
"YouTube will show ads with some of the clips on its new app to funnel more revenue to Google. The commercials will be suitable for young viewers and won't appear any more frequently than the ads that pop up in YouTube's unfiltered app", Ben-Yair said.
Right now YouTube is only making the kids' app for U.S. users of smartphones and tablets running on Android, the software made by YouTube's owner Google Inc. However, a version compatible with Apple Inc.'s iPhone and iPad may be released in upcoming months.