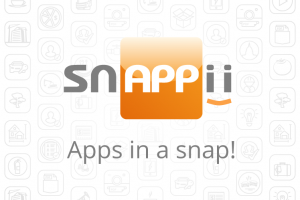 Widespread adoption and use of new mobile technologies have also captured the healthcare industry. In fact, a quick search for "health" in the app stores will result in thousands of apps pertaining to some form of DIY healthcare. Moreover, the number of app downloads demonstrates that there is a high demand in such applications. And this comes as no surprise as mobile apps are radically changing the way doctors and patients interact and approach health care.
According to the US Food and Drug Administration (FDA), now500 million smartphone users worldwide regularly use some healthcare application, and, by 2018, industry experts estimate this figure will grow to 1.7 billion mobile users, who will use mobile healthcare apps on a fairy regular basis.
Traditionally healthcare industry deals with a lot of paperwork such as different forms, journals, registration blanks, personal files and other. On the other hand, the use of paper has a lot of problems and complications with paper storage, files update and delivery, resulting in hundreds of hours of manual labor work. Moreover, paper forms are not practical and can get damaged or lost. That is why doctors are now actively embracing the use of electronic mobile forms.
Collecting, sending and cloud service-storage of data give medical professions and patients a great opportunity to save valuable time. In addition, the flexibility, which mobile healthcare apps with electronic forms offer to their users, makes health care more affordable by speeding diagnostics, improving monitoring and reducing unnecessary visits to a physician or hospital. Improving workflow is another benefit mobile forms bring to the health care industry.
Thus, nowadays people can submit healthcare related forms instantly from nearly anywhere using mobile devices. In addition, medical specialists have an opportunity to increase the control by always having all necessary information at hand.
In a word, the healthcare industry can largely benefit from mobile apps, and Snappii, an ultra-fast codeless mobile business app development platform, can help healthcare professionals with developing such apps. Snappii mobile forms are completely customizable. Users can immediately begin collecting data on their tablets and smartphones. Please visit our page for more information.