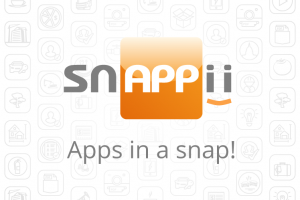 With the increasing demand in a growing number of mobile applications, developers are trying to expand their capabilities and use different tools and strategies to develop mobile apps. Today customers are using their mobile devices for everything: from shopping to signing business deals. In addition, along with the convenience of mobile applications, users require from them high quality, safety, and accessibility of features at any time and any place. But enterprise application development teams and IT departments, which are already under great pressure to deliver software and services to meet the latest business needs, will be hard pressed to respond to the demand for a new generation of mobile apps.
"The demand for high-velocity app deployment will overwhelm infrastructure and operations teams that are not staffed, budgeted or prepared to handle a rapid scale-up of mobile apps," wrote Michael Facemire, principal analyst, and Jeffrey Hammond, vice president and principal analyst, in a recent Forrester report. "In turn, developers will look for options that light up in hours, scale transparently and just work."
In addition, based on the growth of such trend as BYOD, companies are tuned to personal participation in the process of developing their business applications.
IDC's Al Hilwa said in his recent report entitled "Negotiating the Mobile Disruption: Approaches for Multiplatform Application Development" that "no-code, RAD (Rapid Application Development), 4GL solutions are what we call today model-driven application platforms and they are mostly the domain of business applications. Many modern development tools utilize visual techniques or model-driven design approaches and these same tools are increasingly targeting mobile platforms natively or through mobile web."
Today, businesses are looking for various services and online tools to rapidly deploy mobile apps, so codeless mobile app development platforms are of great interest to them.
Snappii is a cloud-based mobile business app development platform that enables enterprises and businesses replace their traditional tools of work by manageable business applications. Snappii apps are 100% customizable and can meet almost all needs of any user. Thanks to the codeless platform, anyone can build native mobile business apps quickly and without having to know Objective-C and Java programming. Moreover, you can choose any ready app for any industry, and Snappii will customize it for your specific needs. In a word, Snappii is the fastest and the least expensive way to get a custom mobile app for your company. Please visit our page for more information.
Abraham Lincoln said, "Always bear in mind that your own resolution to succeed is more important than any other". So turn your business into success, and Snappii will help you along the way.