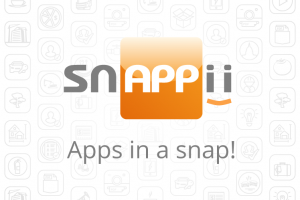 The history of agriculture goes back thousands years. Today, this industry includes a variety of activities, such as working with harvest, working with livestock, managing farmers etc. Climatic conditions play an important role in agriculture, defining main activities in a particular region. Nevertheless, agriculture always has been and remains an important part of the life of society.
As in many other industries, equipment used in agriculture has undergone a significant evolution from hand tools to multifunctional machines and tractors. This way, agriculture is the industry that is closely linked to heavy equipment.
Mentioning again the active development of agriculture, especially in these days, it should be noted that the agricultural industry is always seeking new technologies to improve the efficiency of various agricultural operations. And this is not surprising since this new technology has opened up many new opportunities for agriculture.
Snappii is a codeless cloud-based mobile business app development platform that deals with different industries which, in turn, operate with heavy equipment. As mentioned earlier, agriculture works with various types of machines, tractors, combines and other heavy equipment, the operation of which is an extremely hard and complex work, and a special attention should be paid to the safety in this kind of activity.
Snappii offers Inspect Tractors & Document Information Mobile App. The app is designed to ensure safety of people and machines working in the field, allowing drivers, technicians and other professionals to perform detailed inspections. Utilizing the Inspect Tractors & Document Information App you will keep machines in a good working order and in a safe condition. Moreover thanks to this app you can optimize the workflow, save time and reduce costs, avoid accidents, eliminate paperwork and go green and more.
The Snappii Heavy Equipment Inspection App enables users to:
– Conduct detailed inspections covering each major system and component of tractors;
– Sync collected data across multiple devices;
– Check all components and assemblies ;
– Indicate problems, disrepairs, malfunctions in the equipment performance;
– Collect necessary data on major equipment systems and notify mechanics about maintenance issues or repair services required ;
– Retrieve PDF forms of the conducted inspections and share them via email, network drives and other sharing options available on device;
– Store all the data locally on the device;
– Work in online/offline mode;
– Send push notifications with relevant alerts;
– Discuss any issues and exchange ideas on different topics.
Another essential application for the agricultural sector and for any industry related to heavy equipment is the Heavy Equipment Inventory App. There is finally an app to conduct Heavy Equipment inventory quickly and easily. Just fill out the form on your smartphone or tablet and collect the required data. The Heavy Equipment Inventory App allows you to:
– manage heavy equipment inventory instantly,
– sync data across multiple devices,
– store collected data on your own device,
– capture photos, text, locations,
– generate custom PDF and Excel reports with all items listed.
All Snappii apps are 100% customizable to meet your specific needs. Please visit our page for more information. Snappii can offer you the perfect solution for almost any industry.