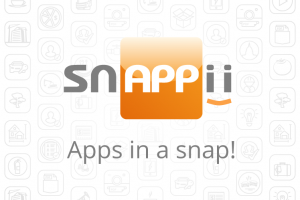 Flurry Analytics has found out that mobile users devote an average of 127 minutes of the day to mobile apps, while they spend just 70 minutes on the Web. A market of mobile applications is developing, and today many companies are not limited by only one application in their assets. This way, mobile app building is in great demand.
One often needs to hire a dedicated app developer or a team of developers. However, many DIY app builders out in the market meet the needs of startups, small, and medium businesses to an extent. It's up to users to choose, but in today's blog we want to tell about some benefits and important features of the DIY app building.
As a rule, mobile app development companies have to invest large sums of money in hardware, software, human resources, training, testing to pay off and achieve the desired results. This increases the cost of mobile applications. In addition, due to the ever-changing economic situation and growing competition, the customer wants to receive apps quickly.
In contrast to hiring dedicated developers, DIY development allows building apps quickly and without extra costs. Most DIY app building services work by allowing you to choose a template, collect content such as images, video clips, price lists and catalogs, and combine them with other modules such as a "click to call" button, directions , maps and calendars. Many also integrate with existing corporate accounts on services such as Twitter, Facebook or WordPress, allowing content from these services to be brought in to the app. More sophisticated DIY app building services also enable you to upload data to cloud-based servers.
The Snappii mobility platform is a cloud-based platform which enables rapid design, development, testing, deployment, updating, and management of your mobile apps. You will find that building apps visually dramatically speeds up time-to-market and slashes the effort required to update and manage those apps once they go live.
Snappii was designed to generate native mobile apps that until now could only be built by Java and Objective-C programmers.
Now business people can visually create and configure their Apps with no compromise in functionality. Apps built with Snappii come with the in-built security and manageability that enterprise IT departments require. This combination of simple user experience and IT excellence makes it possible to turn business app requesters into active participants in the design and development of mobile apps, which in turn makes IT and business aligned as a team.
Enterprise IT attributes built into the Snappii Platform include:
–          Security and encryption
–          User management and access control
–          Data rich apps
–          Database services
–          Web services
–          Lists
–          Forms
–          Notification services
–          Location services
Try the Snappii Mobile Platform online for free. Start designing your own app in minutes or browse and download the Snappii Mobile Business App to accelerate your mobile app project.