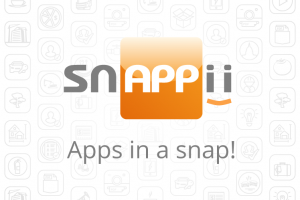 Enterprise mobile applications are changing the process of companies' work and doing a business in general. The apps increase productivity, make it easier to work with data and optimize business processes. There are many reasons for businesses to build a mobile business application. Here are some of them.
Mobile enterprise apps increase corporate productivity
Nowadays mobile enterprise apps are a "must have" for any competitive business. According to a recent Gartner survey, 2015 will see 79% of surveyed organizations increase their mobile spending by 36%. Thereby, they believe that the future success of the company to a certain extent depends on the enterprise mobility. The results of mobility in business primarily are: time savings, productivity increase, and workflow optimization. You can read about undeniable advantages of mobile business apps in more detail in Snappii's blog "Your Business Is More Ready to Have Mobile Apps than You Think". Also worth noting is the importance of analytics in mobile software development life cycle.  Analytics helps to maximize the benefits of any mobile business applications. This must be borne in mind when you build mobile business apps for your company or enterprise.
Mobile enterprise apps extend employees' capabilities
There are a lot of companies that have workers in the field, for example, construction companies, different companies in transportation and logistics industry and other. The enterprises that use devices with mobile business apps give such workers an opportunity to always remain a part of the workflow and stay informed while still keeping the necessary flexibility. In addition, a significant advantage for superiors is a possibility of constant monitoring of its employees and of the workflow.
It is never been so easy to develop enterprise apps
According to IDC, the number of enterprise apps optimized for mobility will quadruple by 2016. This way the developers will be even in greater demand. However, thanks to the codeless mobile business app development platforms, this process becomes faster and easier.
Snappii, an ultra-fast codeless mobile business app development platform, offers the fastest and the least expensive way to get a custom mobile app for you company. What other benefits can Snappii offer you?
–          Apps in days, not months
–          Unlimited and rapid app prototyping so that users love the app
–          More built-in features than any other codeless app platform
–          100% native iOS and Android apps generated automatically with one click
–          No coding skills required. Anyone can build an app.
–          Security and high performance built in. No action required
You draw pictures; Snappii generates the app. You can take advantage of the free demo option to learn more about our platform and find exactly what you might be looking for.