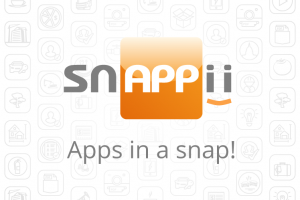 The day when holiday shoppers would roll out of bed at 4 a.m. to secure their spots in the line outside their favorite retailers is coming closer. This is the Black Friday time! If you prepare your shopping list, you can supplement it by some of the best Black Friday deals from major retailers.
The 24-hour retailer will launch its Black Friday sale at 6 p.m. on Thanksgiving, followed by an 8 p.m. electronics sale. WalMart has increased its Black Friday inventory in every category. WalMart has unveiled an interactive circular making shopping more convenient on its website. You can find customer product reviews, buyer guides and how-to videos on products there.
iPad mini 16GB Wi-Fi – $200
Apple's iPad mini is still one of the best slates you can get for your money. Plus, you'll get a free $30 WalMart gift card with your purchase.
Samsung Galaxy S5 – $100
Galaxy S5 is still one of the best smartphones of the year. This Android flagship packs a gorgeous 5.1-inch full HD display, a water-resistant design and a crisp 16-MP camera with lots of fun shooting modes.
Moto G – $40 with Verizon Contract
Motorola's impressive Moto G packs premium features within a budget smartphone. Its cost is just $40 with a 2-year Verizon contract.
6 p.m. Thanksgiving to 11 p.m. or midnight Black Friday. Target has updated its app to let customers pin the location of products onto interactive store maps.
Apple iPad Air 2 16GB (Silver) w/ $140 Gift Card – $499
At only 6.1mm thick, the Apple iPad Air 2 is thinner than ever. And the Target gift cards are among the top five most requested.
Xbox One 500GB Console Bundle w/Assassins Creed Unity and Black Flag w/$50 Target Gift Card – $329
The Xbox One gaming console is sure to be one of the most sought after products this holiday season. You'll also receive a free $50 Target gift card with the purchase.
5 p.m. Thanksgiving through 1 a.m. Black Friday. Reopens at 8 a.m. Friday with more door busters. Lines for this retailer usually start days in advance, and tickets are traditionally handed out to those in the line before doors open.
Apple iPad Air 2 16GB – $399.99
At Best Buy, you can grab the latest Apple tablet models at a bargain price. Best Buy is cutting Apple iPad Air 2 price by $100.
 Samsung Galaxy S 5 Cell Phone – $1
Regular Price: $199.99. You Save: $198.99 with new 2-year contract. Samsung Galaxy S5 excels at everything that matters: a bright, beautiful display; blistering quad-core processor; and an excellent camera experience.
Samsung – Galaxy Tab 4 10.1 – 16GB – Black – $249.99
The super-clear screen sharpens your multimedia experience. Samsung – Galaxy Tab 4 10.1 offers endless entertainment options. Regular Price: $349.99