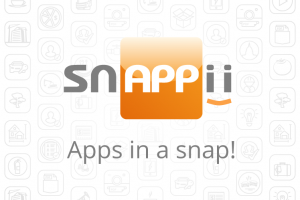 Most of the world's major brands today have their own mobile business apps.  More and more medium and even very small companies are following suit, realizing that having a website is not enough anymore. As a result, various small businesses such as shops, coffee shops, restaurants, and sports clubs already have mobile applications. But what are these benefits that make thousands of businesses nowadays to jump on the bandwagon?
Be Easily Noticed by Customers
Statistics show that an average American spends more than two hours a day on his or her mobile device. Before finding the right application, a user browses through tons of them. Our mind unconsciously memorizes something interesting, unusual and unique. If your mobile business app has bright unusual design, it will remain in the user memory, and maybe after some time, he will return to it.
Improve Customer Interactions
A mobile application contains a set of functions: it can provide general info, news, prices, booking forms, search features, messengers, user accounts, etc. The important benefit of mobile applications is that all the information that you want to convey to users is close to them and easily accessible.  Thus, for example, you can inform customers about your new products and services through push notifications. On the other hand, they need a way to reach you. What is more, customers can give you their feedback, invaluable for any business.
Promote Your Brand and Get the Recognition
In addition to proper functionality, you need the right, beautiful and attractive design. The more often you can get customers to interact with your app, the sooner they will be inclined to buy your product and/or service. In advertising this is called the "effective frequency". Hearing and/or seeing your brand approximately 20 times is what will get you truly noticed.
Stand Out From the Competition
Mobile apps for small businesses are a sphere where you can take a big leap ahead of your competitors. Be the first in your neighborhood to offer a mobile app to your customers. Show your forward-thinking approach. Mobile applications provide enormous scope, which hasn't been fully discovered yet.
Promote a Level of Customer Loyalty
Another important reason why you should consider building your own mobile app is customer loyalty. Today customers are tired of screaming and oppressive advertising, such as billboards, flashing signs, newspaper ads, flyers, website banners, and email marketing. Not surprisingly, we lose our connection with customers.That is why to make your customers loyal to your product, you should make a true and sincere connection with them through a mobile business app.