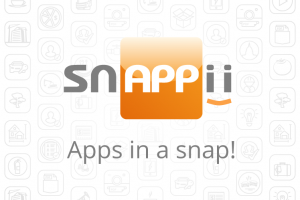 Recent Gartner research shows that the cloud and consumer demands are driving businesses to revamp and improve their apps. "The majority of spending is going towards modernizing, functionally expending or substituting long-standing business and office applications with cloud-based software-as-a-service", says Bianca Granetto, research director at Gartner. In fact, business spending on apps is expected to rise fast, hitting the $200 billion mark by the year of 2020.
Business-to-business software development is not an easy task; however, users' ever-increasing demands for flexibility and modernization drive providers to look for new solutions in app development. As of right now, in-house app development offers the best options for B2B app development.
So, why do so many businesses still walk away from this approach? There are 3 main challenges.
– Lack of Skills
Many IT-team members, software solutions architects and software developers believe there is a gap in the skills required for mobile app development. Complicated coding languages and two main and quite different platforms require specific skills and hundreds of training hours.
– Time-Consuming Process
Businesses believe that to create one app they have to hire different professionals to find. Then, a new team starts the development process which consists of many phases, each of which also requires a large amount of time. In this way, getting a ready-made app requires months or even up to a year.
– High Costs
The recruitment and hiring of new specialists require not just time but money. Also, CIOs conclude that time-consuming app development process will need regular high investments. That is why, one business app can  end up costing a fortune.
All these concerns look quite convincing but only for those who don't know Snappii yet. Snappii, a rapid mobile business app development company, eliminates all the above challenges.
Snappii offers a rapid, cloud-based app development platform, the main advantage of whose is its codeless, drag and drop system. Apps can be easily developed, tested and deployed. Building apps visually dramatically speeds up the app development process, thereby significantly reducing the cost. Most importantly, the platform doesn't need coding as the apps can be made by people without special programming skills. Snappii is the fastest and easiest way of app creation. Visit us today and see for yourself!