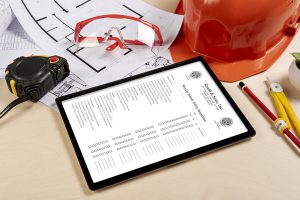 [Rochester, NH] – Snappii, a leading mobile app development company, is revolutionizing the way businesses achieve safety compliance with its cutting-edge mobile applications. Through its innovative solutions, Snappii has helped numerous customers across various industries improve their safety protocols, enhance compliance measures, and mitigate risks.
In today's rapidly evolving business landscape, safety compliance plays a pivotal role in ensuring the well-being of employees, protecting assets, and maintaining regulatory standards. However, traditional methods of managing compliance can be cumbersome, time-consuming, and prone to human error. Snappii recognizes these challenges and offers a transformative solution that harnesses the power of mobile technology.
By leveraging Snappii's custom-built mobile apps, businesses can streamline their safety compliance processes, enhance communication, and empower their workforce to proactively identify and address potential hazards. These apps provide an intuitive interface and robust features designed to meet the unique needs of each industry, enabling companies to efficiently manage compliance requirements with ease.
Key features of Snappii's mobile apps for safety compliance include:
Real-time Data Capture: Users can collect and record critical compliance data directly on their mobile devices, eliminating the need for manual paperwork and reducing the risk of data entry errors. This feature enables businesses to maintain accurate records and generate comprehensive reports effortlessly.
Customizable Checklists and Forms: Snappii's apps allow businesses to create customized checklists and forms specific to their compliance requirements. This flexibility ensures that every aspect of safety compliance is addressed, providing a tailored solution for each organization.
Instant Communication and Reporting: The apps facilitate seamless communication between employees, supervisors, and management, enabling real-time collaboration and prompt reporting of safety incidents or potential risks. This immediate response capability enhances overall safety protocols and ensures swift remediation actions.
Documentation and Analytics: Snappii's apps enable businesses to store and access important compliance documents, such as manuals, guidelines, and policies, in a centralized digital repository. Furthermore, advanced analytics and reporting features provide valuable insights into safety compliance trends, allowing companies to proactively identify areas for improvement.
Snappii's commitment to customer success is backed by numerous case studies showcasing the tangible benefits its mobile apps bring to safety compliance efforts. Customers across industries such as construction, manufacturing, logistics, and healthcare have reported increased compliance rates, improved safety performance, and reduced incidents since implementing Snappii's solutions.
"Snappii has developed a safety app
for our company. Our employees are responding to the use of technology and your app
platforrm and we are acheving 70% documentation compliance.

I would highly recommend Snappii to anyone looking to update their health and safety documentation program".

Linn H. White
Field Safety Manager
Raulli and Sons Ironworks
"We are proud to be at the forefront of empowering businesses with innovative mobile apps that drive safety compliance," said Alex Bakman, CEO of Snappii. "Our mission is to provide user-friendly, customizable tools that enable organizations to navigate complex compliance requirements seamlessly. We remain dedicated to delivering solutions that foster a safe working environment and protect the well-being of employees."
Snappii continues to evolve its mobile app offerings, incorporating the latest technologies and industry best practices to meet the ever-changing compliance landscape. With a customer-centric approach and a strong track record of success, Snappii remains the preferred choice for businesses seeking efficient and reliable solutions for safety compliance.
For more information about Snappii's mobile apps for safety compliance and to request a demo, please visit www.snappii.com.
About Snappii:
Snappii is a leading mobile app development company with a focus on creating customized business solutions. By leveraging cutting-edge technology, Snappii empowers businesses across various industries to enhance efficiency, streamline processes, and achieve their goals. With a portfolio of robust mobile apps, Snappii continues to innovate and provide intuitive solutions that drive business growth.