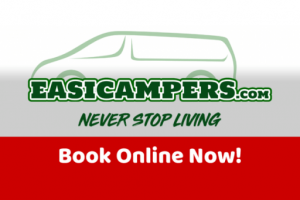 Snappii has helped Wigan Easycampers ditch paperwork and bring their rental business operations to the next level.
Rochester, NH. February 2023
Snappii, a leading Mobile Business Apps company, helps to design, build, and deliver feature-rich business apps and form apps in days versus months without any coding skills.  Any business app and form app can be created quickly, easily and affordably. The platform also makes it easy to manage Apps and make ongoing changes.
Today, Snappii has announced that Wigan Easycampers – a car rental company from UK – successfully uses a mobile app that Snappii has specifically created for them to ditch paperwork and improve their business workflow. Watch here.
Ted Hanley, Wigan Easycampers: "We have a car rental business and realized with time that we have too much issues handling everything with paper.
Our problems were:
Lost rental documents,
Hard to find a specific document to see who rented a car that day,
Too much time spent on workflow.
Snappii has been vital in bringing our company into the technological future. Doing away with paper. Instead, we have a digital copy. No more lost rental documents! It's given me a way to push my ideas to different venues that help management control each aspect of our business. Snappii has solved our problems."
The Mobile app solution from Snappii has helped Easycampers to:
Ditch paperwork,
Enable 24/7 access to digital documents,
Save time searching for rental documents.
Snappii can help any company go mobile quickly and easily.
Snappii has over 200 ready-made apps for 30 industries. Construction, Inspection, Field Service, Warehouse, Inventory, Safety, Transportation and Logistics, and more. They are available to try for free from Apple and Google Store. The majority of Snappii apps can be quickly modified to meet the specific needs of any business. Snappii has already helped thousands of companies improve their business operations with mobile apps fast and affordable.
About Snappii:
Snappii is a leading Mobile Apps and form apps company for Business Apps. About 500,000 people use Snappii Business Apps in 30+ Industries around the world.
All Apps are powered by the Ultra Fast, No code Snappii App Platform which enables native App creation and modification 30 times faster than coding by hand and costs a fraction of hiring Mobile Apps Developers. Learn more at www.Snappii.com.